1. Happy Birthday to TheFirstChild! I'm so excited because the boys and SweetiePie will all be home this weekend — the first time since Christmas. It's fun that TheFirstChild is coming home on his actual birthday — it means the inagural run of the Happy Birthday pillowcases!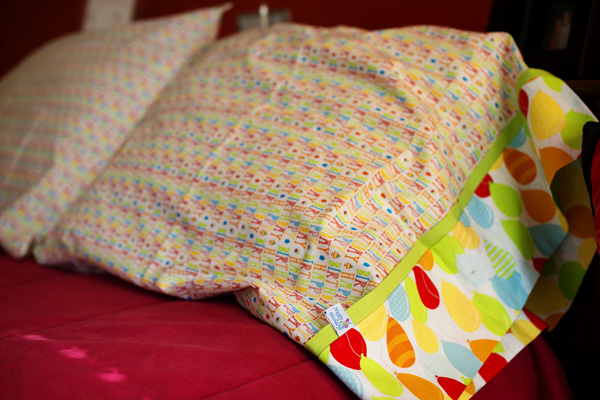 2. I was cleaning the bathroom that the kids use and discovered a severe shortage of bath towels. They even had bathtowels with their names on them and not a one was to be found. How do towels with names on them just disappear? Does the dryer eat them along with socks??? So, now we have new towels — and we'll try names on them again in hopes that they'll stay where they belong. ;-8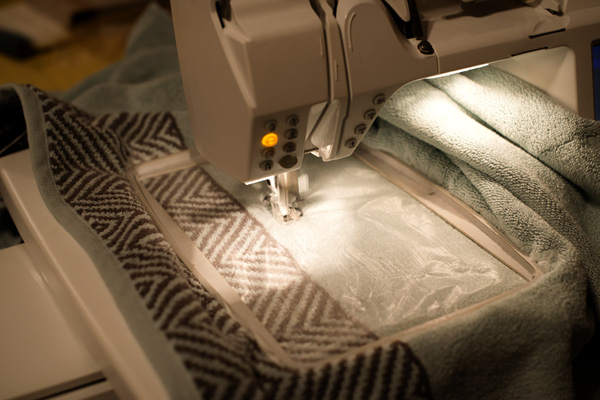 3. I've been noticing a few recipes on food blogs for overnight oatmeal. After receiving high praise from The Brigitte, I decided to give this recipe a try. It was wonderful! I think it would be perfect with a little sprinkling of walnuts or almonds too.
4. I ordered some stained glass stars from Piggy and Dirt for gifts. I can't show you what's in the center of the stars because they're for gifts, but I Love them. I even ordered one of them with a picture in the middle of it and I'm really happy with it.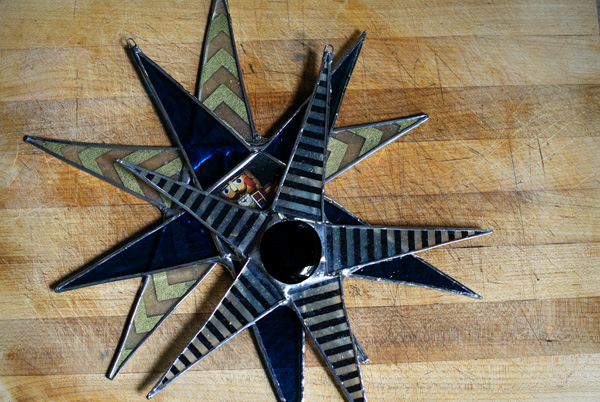 5. I've been busy stocking up my little shop with some of the fabrics that were used in the Aunt's Quilt which I'm planning on starting this fall. In the process, I've restocked the famous Red Pepper Quilt binding stripe, the Better Buddy Case, and those perfect Little House pins.
Have a great weekend!
XOXO,
Anna