Some of you may remember way back in the fall of 2011, I finished these pink socks and posted them with a picture of pink flowers in hopes that I would make a pink flower shirt the following spring.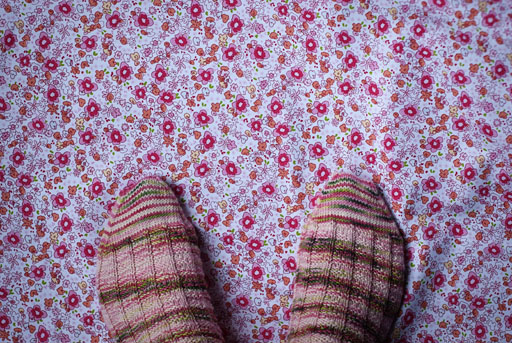 Well, better late than never, as they say.  Luckily, I haven't worn the pink socks out yet and I can now happily wear them with my new pink shirt.
I used my favorite shirt pattern and Sarah Jane's Meadow print from her Children at Play line.  I've been hoarding some of this fabric — I just love those cute little pink flowers.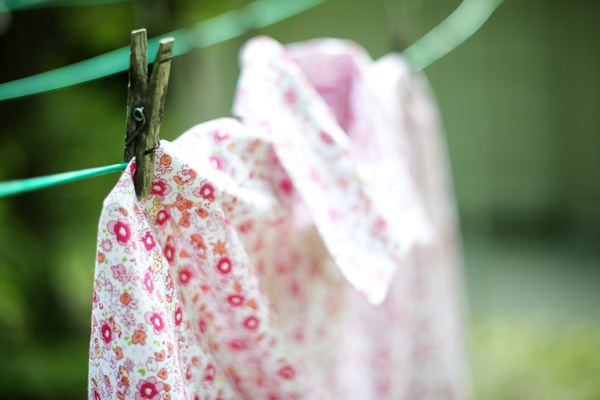 I've only used this pattern with corduroy before, so the fit seems a little looser with cotton.  I'm sure it will soften up with wear though, just like the corduroy shirts.
I love that little pleat in the back.  Someday I'm going to make a version of this shirt and put a little tag back there.  I also love MeMum's clothesline.  I could take pictures of those pretty green wires and the weathered clothespins all day long.  Sorry for the distraction!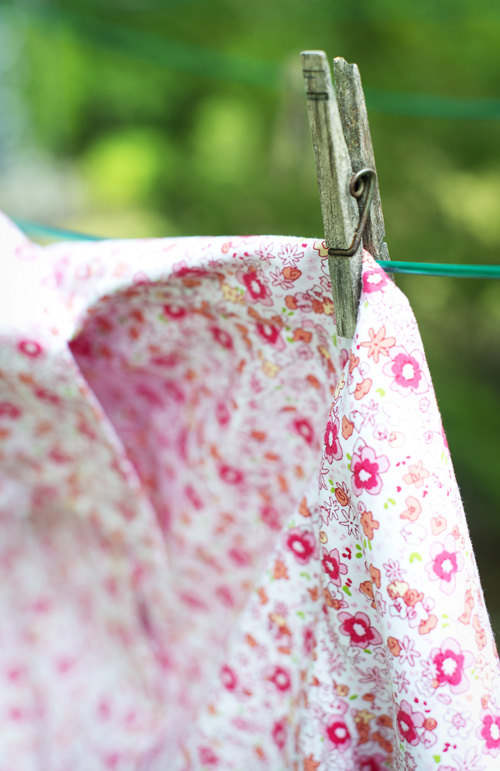 Happy Hump Day!
XOXO,
Anna