The lovely people at Stitch Craft Create are having a Handmade Christmas Decorations blog hop and they very kindly asked me if I'd like to participate. There are four fun Christmas books in the blog hop — we were each allowed to choose one special book that we'd like to review. I think it's funny that most of us, so far have chosen this beautiful book, Handmade Scandinavian Christmas by Hege Barnholt.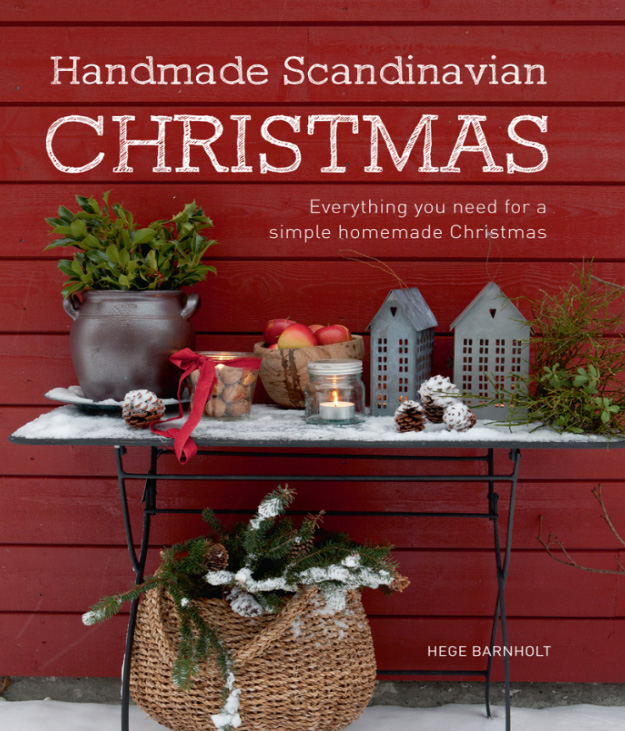 Handmade Scandinavian Christmas has over 120 projects in more than 150 pages.  My favorite thing about this book is that it is full of ideas for a simple holiday season, and many of the projects are meant to be done with children and other family members — and that's what the holiday season is all about, isn't it?
There are so many topics in this book, it's hard to even know where to start to tell you about it.  The author has thought of everything for your holidays — here's a list of some of the chapter titles:  Preparing for Christmas, For the Birds, Perfect Presents, For Little Hands, Almost Christmas, Christmas Flowers, Tasty Presents, Sweet Christmas, Wrapped with Love, The Scent of Christmas and Cakes Galore.
Some of my favorite ideas are all of the paper and nature crafts,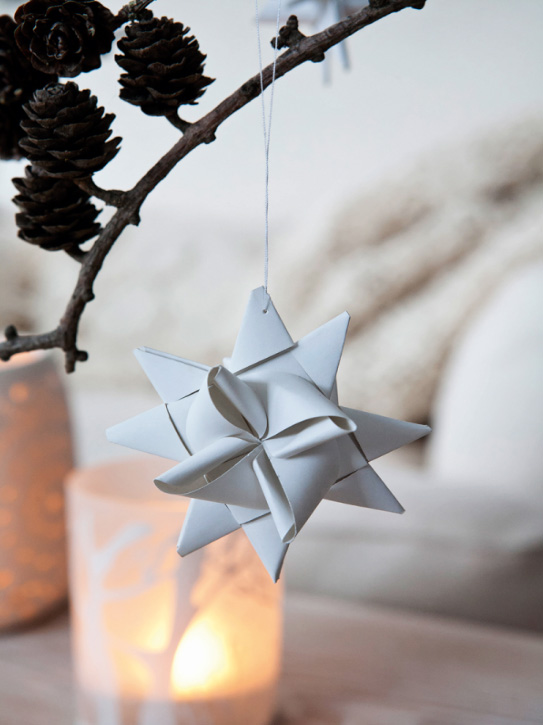 the many food gift ideas,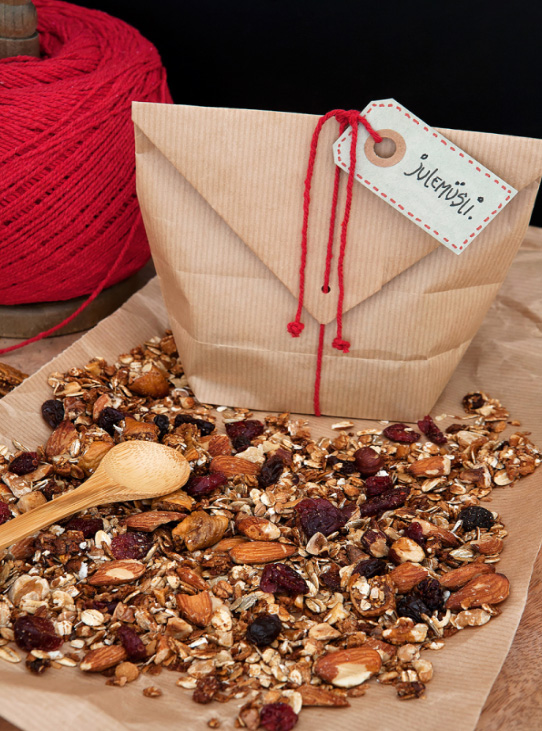 lots of gift wrap ideas (eeek!  a yoyo!),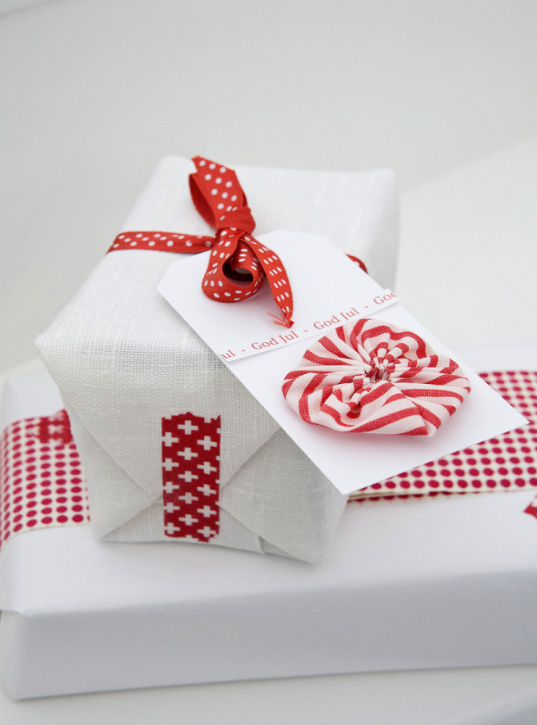 and a whole section of advent calendars, just to name a few.
And then, there are super simple ideas that you don't really even need instructions for, but you need the book to give you the cool idea.  Look, a snow heart.  I love it.
The photography in the book is beautiful.  Snow.  (Snow!)  Children.  It makes you even feel like you're in Scandinavia.
Probably my favorite section in the book is the section on gifts to make ('cause you know,  I like to make things.)  There are lots of projects with great instructions.  I decided to try out the instructions for a knitted hot pad.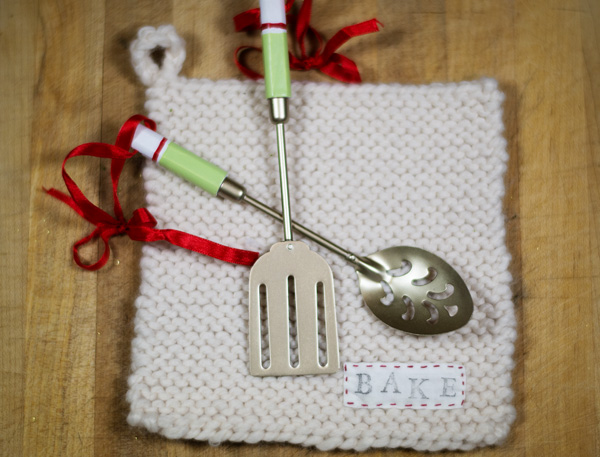 This was a simple, quick project and you can change it up a little and make it your own. I chose to add the little bake tag. I think these hotpads would make really cute Christmas gifts. (Oh, and just so you aren't confused by the scale of the hotpad, those aren't full-size utensils there. But, it is a generous sized hot pad!)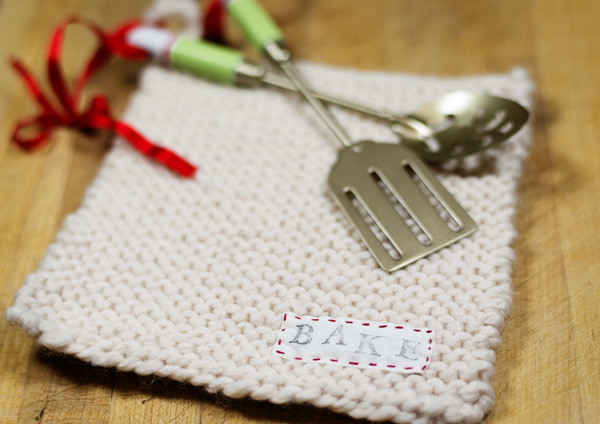 To see more clips from this book and three other fun holiday craft books, go check out all the other posts in the blog hop — details and a list of the the other bloggers taking part can be found here. If you're interested in this book you can find it here in the Handmade Christmas Shop. If you sign up to the Stitch Craft & Create newsletter you can also download a selection of free ebooks.
If you're a new customer you can click here and use the code SCC525 to get a £5 discount on your first order over £25.
It's been fun to see what books and projects the other bloggers have selected this month — and we're only halfway through the blog hop!
XOXO,
Anna