There's not much going on around here this week. I'm in the slo-o-ow countdown to a four day weekend. Yipee! I'm hopeful that there will be a little time for sewing, shopping and visits with BigDaddy and MeMum. (We certainly know there won't be any grilling happening around here. The new grill is on order, but sadly won't arrive until after Labor Day.)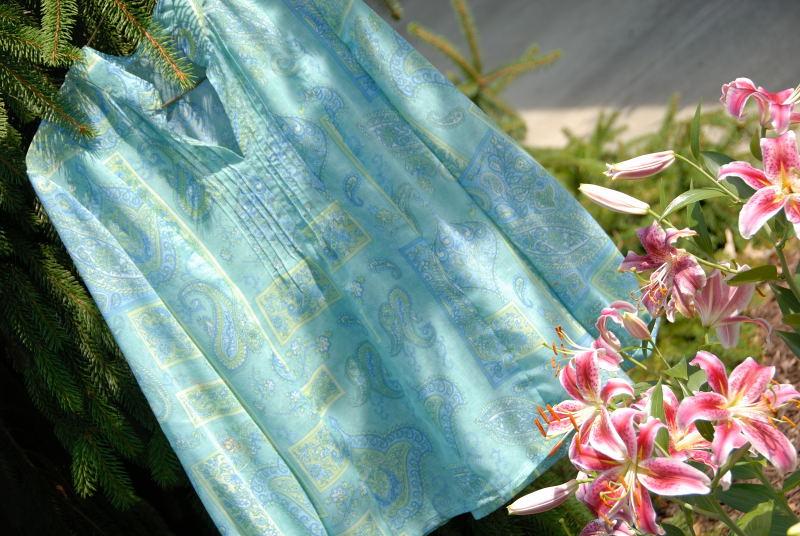 Before we left on our roadtrip, I managed to get the third of my three shirts sewn. The pattern is Simplicity 3786, view D, sort of. I altered the sleeves. The original sleeves were straight to the elbows, then there was a seam around the elbow and gathered poofy sleeves fell to the wrists — sort of gypsy style. I didn't like the seam at the elbows, so I eliminated it, and just widened that straight sleeve to the wrists, which you can't really see in these pictures.  The wrist cuff looks like a little 1/2 inch quilt binding.
I really like the way this shirt fits, so I'll probably make it again. The styles now crack me up — they're the same styles that we wore as teenagers. I don't care though — they're lots more comfortable than the fitted shirts we've had the last several years.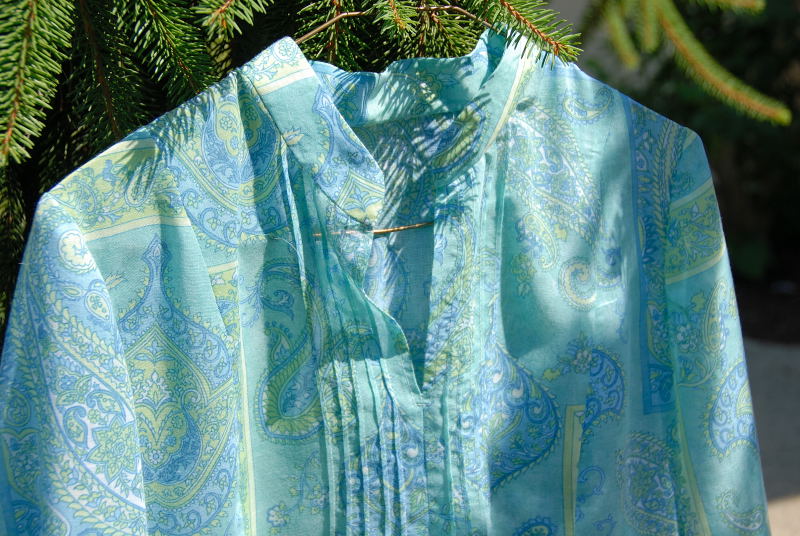 Now I'll go and try to plan a little for a sewing project this weekend.  There are so many choices, it's hard to know what to do.  While it seems a little overwhelming at times, I think its a very lucky problem to have and I feel very blessed.  I'm also feeling very lucky to live in internet times that allow me to be so inspired by all of you!
XOXO,
Anna