Thanks for all your nice comments about my friendship quilt.  I hope you've all been having fun checking out all the quilts at Amy's Quilt Festival.  Amy must be wondering what kind of a monster she's created — there are sure a lot of beautiful quilts to enjoy.
I wish I could tell you something exciting.  I spent my weekend wrestling my have-to quilting project.  I'm determined to get these t-shirt quilts done for a friend — they've been sitting here nagging me for over two years.  I've promised myself that I won't start anything new until they're finished.  The tops are put together (two of them) and I quilted the first one this weekend.  There was much wailing and gnashing of teeth.  Oh, to have a long-arm.  My dear Hester didn't like that heavy t-shirt material one little bit, poor girl.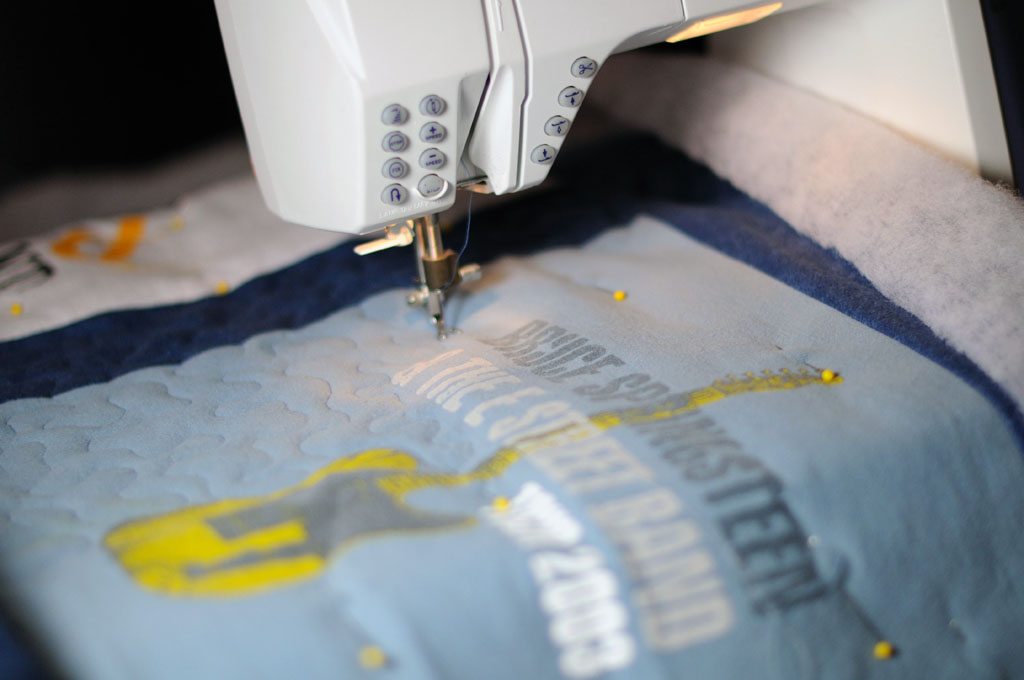 I hope to never make another t-shirt quilt.  Maybe in a weak moment, but, in general, I'm just not a fan.  In the meantime, not being able to start something new and fun has been torture.  There are so many pretty, new quilts and fabric on blogs — the inspiration is endless.  Only one more weekend to get the other top quilted and then maybe I can work on something fun.
I'm off to NJ in the morning for a quick trip.  I'm hoping you'll all keep me entertained in the evenings!
XOXO,
Anna