If you've been reading along this spring, you know that we've been having a bit of a problem with too many critters around here.
Exhibit A — digested hostas from early May:
and Exhibit B — the presumed culprits: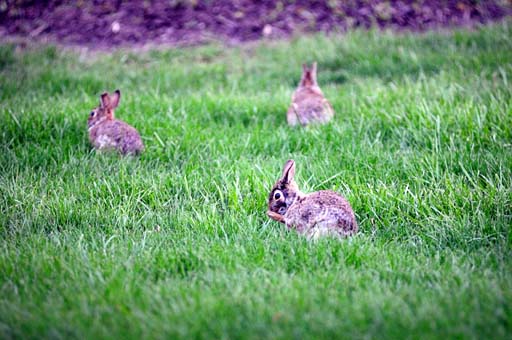 A few weeks ago, I noticed that my impatiens weren't flowering, so I knew the bunnies were dining on them. I tried cayenne pepper, as so many of you suggested, but it's been such a rainy spring, that the pepper just washes away. Then, I sprinkled used cat litter (ewwww) around the plants, and that seemed to do the trick — within four days the impatiens had flowers. But last weekend, I was checking on my pretty-pink-lilies-to-be, and found this: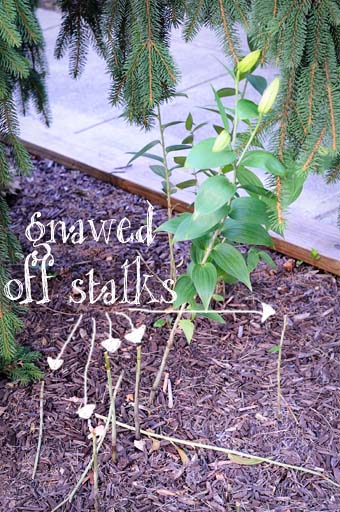 Now THAT whizzed me off!  Almost all of my lilies are gone!
This.
Means.
War.
I borrowed TheBigGun from a friend of mine.
TheManoftheHouse put a delectable dinner of carrots and peanut butter in TheBigGun on Sunday afternoon, and by Sunday evening, we had a contestant.
But Wait! This isn't a Bunny!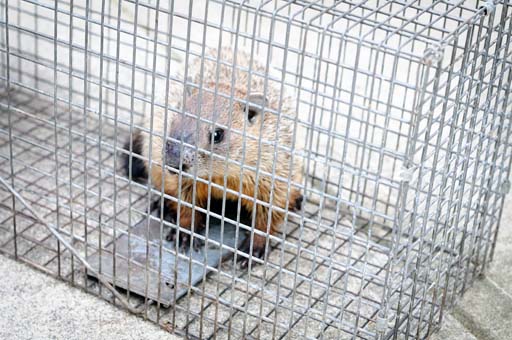 And neither is this:
Apparently we're feeding a whole zoo of little critters around here. So far, the count is 1 ground hog, 1 bunny (I wasn't here when he popped in), and 1 raccoon. They've all been safely relocated to a nice patch of woods by a church. I'm hoping they'll get religion and realize the error of their ways. It's a cardinal sin to eat my lilies.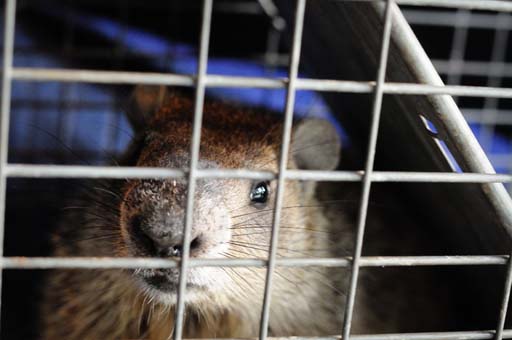 Awww, look though. Aren't they cute with their sweet widdle bitty beady eyes? I almost feel guilty taking them away from our smorgasbord.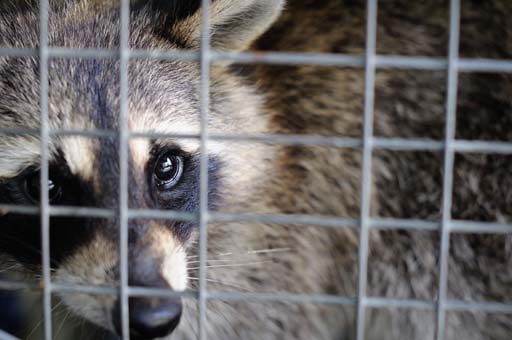 Hopefully, we'll find the rest of their friends and they can all be reunited for a weekend of repenting in the woods by the church.
XOXO,
Anna
P.S.  I added Moda Bella Color cards to the shop AND the Bolts O' Bella are once again on sale for 20% off in honor of the 4th of July!