Arrrrgh! Sorry I've been gone for a few extra days there. There's just so much going on around here, I'm having trouble keeping my head above water. I'm way overdue on choosing the winner of The Quilter's Bible Book, although that hasn't seemed to disturb many of you. Apparently you're all busy too!
So, The Random ManofTheHouse Generator came up with Becky as our big winner. Becky mentioned in her comment that she's fairly new to quilting and this book is perfect for a beginner, so I'm really happy that she's won. Congratulations Becky!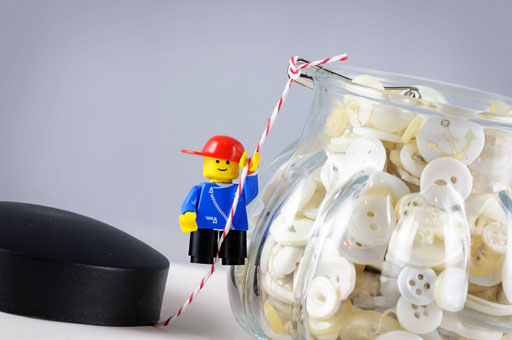 Not a stitch of sewing going on around here. Lots of appointments for cabinets, floors, appliances, drainage people (that's for outside, not the kitchen!) etc. It's hard to keep it all straight. We're slowly making some headway though.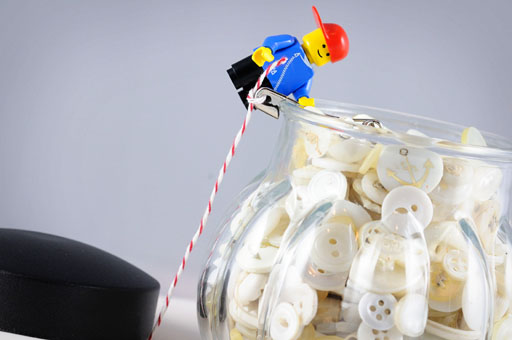 Appliances have been ordered and cabinet changes worked out. Still need to choose flooring and the countertop decision is probably going to kill me. I just can't seem to figure it out. There are too many choices and they all have their pros and cons. I think the best thing to do is put them all up on a wall and throw a dart.
Hopefully, I'll be able to sew or crochet or do some little thing with a needle this weekend — I can tell I'm having needle withdrawal and I'm getting cranky. As you can see, I've been reduced to playing with LegoMan. I guess if you're going to drown, doing it in buttons is a pretty good way to go!
XOXO,
Anna