It's been way too long since I participated in the Photo Scavenger Hunt hosted by Kathy and I've missed it!  I love a good scavenger hunt and this one is always fun.  So, here's my shot at the photos for February:
Five.  Messing around with Instagram at my desk at work.  ('Cause you know, we're not allowed to have cameras at work.)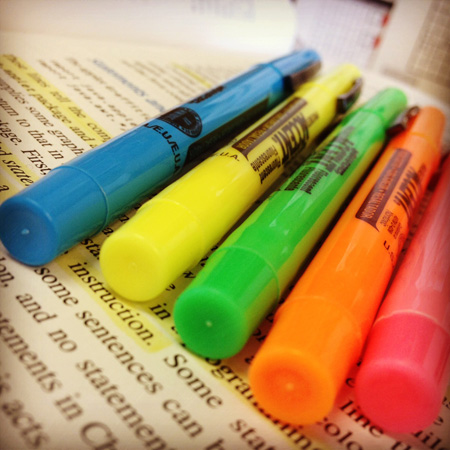 Music.  One of my favorite children's songs.  (Give Said the Little Stream.)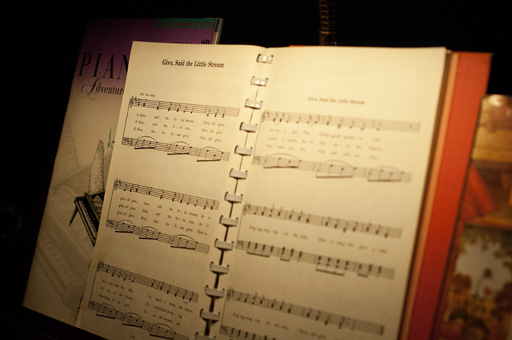 A Train.  By Lionel.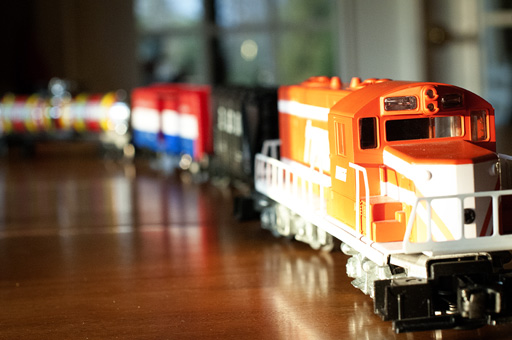 Love.  My first true love — my little 12-year old heart is broken tonight.  Davy and I spent a lot of time dreaming together.   You probably didn't know this, but we were to marry.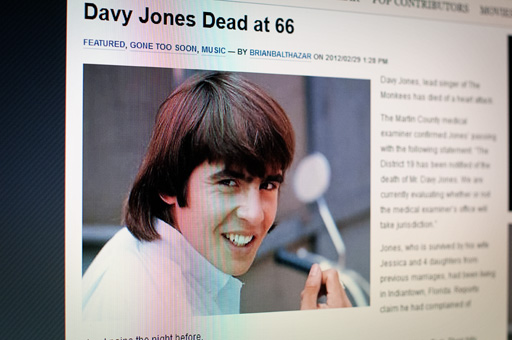 Cupid.  This one was tough.  Cupids aren't just anywhere you know.
Food.  Looks like I need more color in my fruit bowl.
Empty.   My sewing room candy bowl.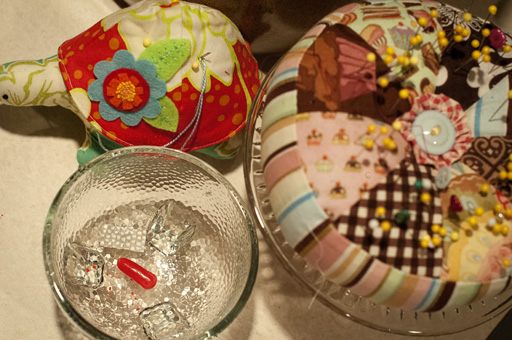 In The Sky.  Naked trees — we're still almost two months from leafing out.  Hard to believe on an unbelievably warm 65 degree day.
Crowded.  The evergreens are choking out our sidewalk.  Something needs to be done.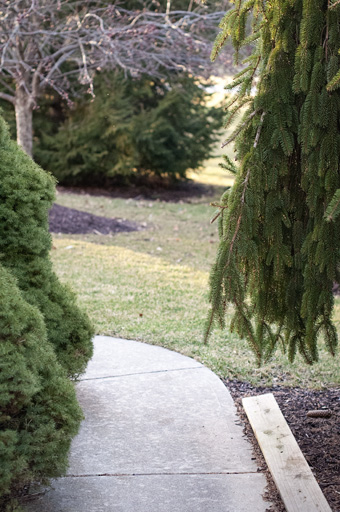 Heritage.  The people on the bottom row are my great-great-great-great grandparents.  I wish I had more of those boxes filled in.  My paternal grandfather belongs in the "child" box.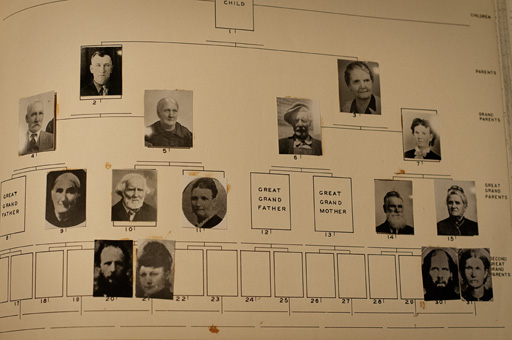 Black and White.  Kitties of course.  Enjoying a promise of spring to come.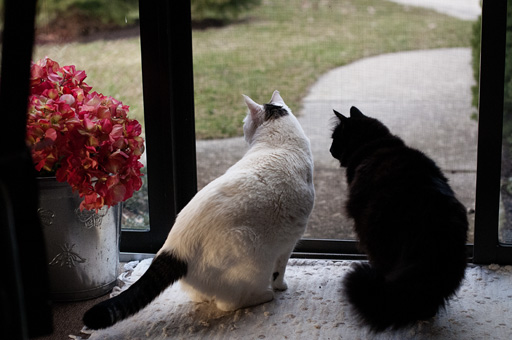 Leap Year.  Another tough one.  I copped out and wrote the formula for determining if this is a leap year.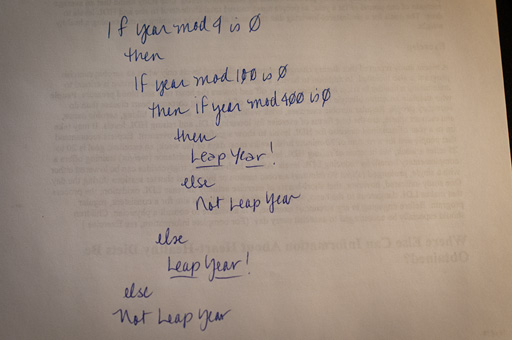 That's it for February. Hopefully I will be able to be a little more consistent with this challenge this year.
XOXO,
Anna