April 5, 2010 on 8:09 pm | In
Bunnies
,
Quilting
|
44 Comments
Well, it's the Day After. Did you all get your fill of chocolate and Easter eggs? Our day was very quiet. No one would even color eggs with me! Party poopers.  ;-P  MeMum made a delicious, traditional Easter dinner — ham and scalloped potatoes. It was wonderful!
Not much else has been going on around here. In my ongoing effort to squash a few UFOs, I've dragged out the red yoyos again.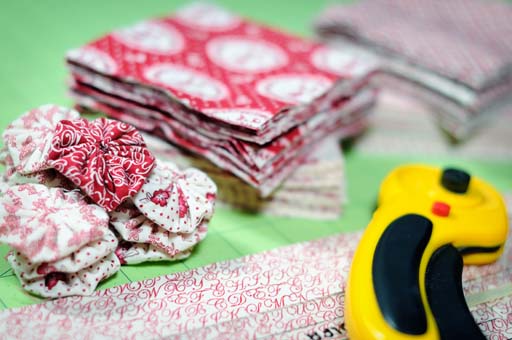 I think I've made about half of the yoyos for a double sized quilt. They really go fairly quickly and they're great for on-the-go — when you're waiting at the Dr. office, in traffic, etc. Hopefully, it will move right along.
Hmmm. So, I guess you're here for the bunny drawing? Guess I shouldn't drag it out any longer. I yelled in to TheManoftheHouse — "Pick a Number!" He yelled back — "Ummm…103!"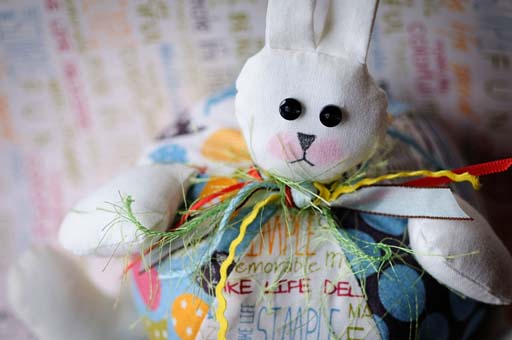 Congratulations Shiela C — that's YOU!!! Send me an e-mail with your vital stats and I'll pop Make Life Bunny into the mail!
Thank You to all the rest of you for entering my little bunny drawing! I'm sorry I couldn't give you all a bunny, but don't give up — it's spring, the bunnies have been multiplying, and a new batch is just around the corner!
XOXO,
Anna
44 Comments
Sorry, the comment form is closed at this time.
Thanks for stopping by!