August 27, 2010 on 10:40 pm | In
Family
|
40 Comments
We've had absolutely gorgeous weather here for the last two days.  The august heat and humidity have disappeared, so I decided a little outdoor play was in order for my friday off of work.  I called MeMum and BigDaddy and convinced them to go with me to the zoo.
We have a wonderful little children's zoo here in northern Indiana and I haven't been to visit since the kids were little.  Our zoo has three main attractions — an African Veldt, a Rainforest, and an Australian Adventure.  Plus a few areas with typical zoo animals that don't really fit into those three areas.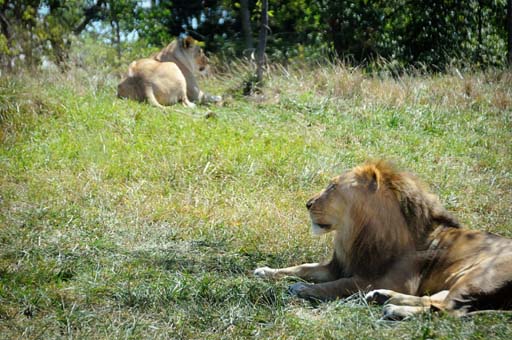 My favorite area has always been the African area.  Jenny asked me in an e-mail today what I thought of the African area. I loved it Jenny!   It's much nicer than it used to be and I really enjoyed myself.  There are some really interesting animals, and of course, the old standbys.
We had fun watching the little striped mongoose colony — babies pictured above.  You can't tell by the picture, but those little guys are pretty tiny — they're about the size of your hand.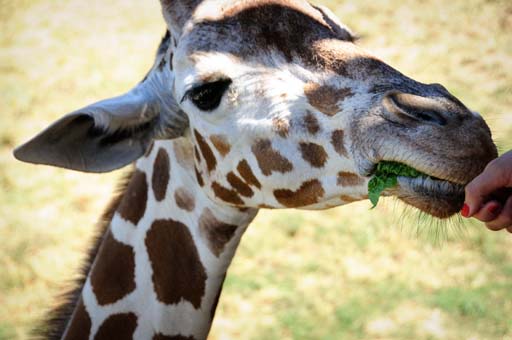 My very favorite part of the day was watching all the kids feed lettuce to the giraffe.  Lots of giggles and excitement when that very long tongue (the picture only caught about 1/2 of his tongue!) brushed up against some little person's hand.
I was especially excited to see the new baby giraffe, as there's been a lot of advertisement about it since his (her?) arrival.  She(he)'s adorable!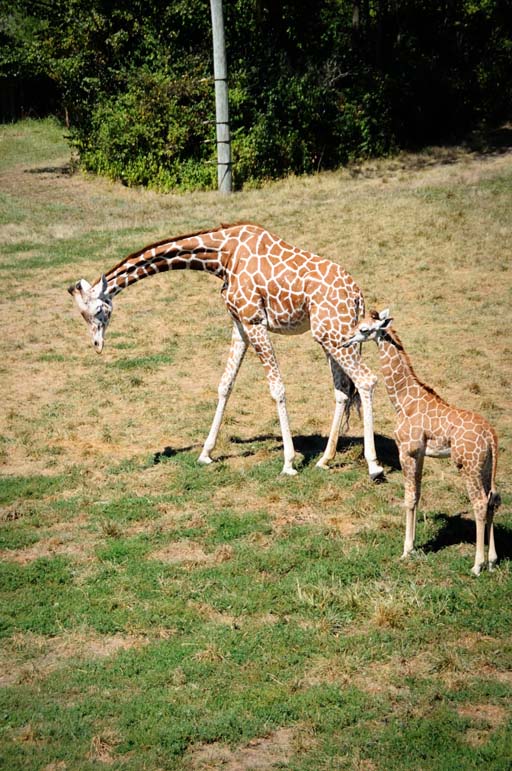 Gotta love those classic stripes.
We skipped the rainforest, thinking we might not be able to see it all before we got too tired.  On the way to the Australian Adventure, it's fun to stop and watch the penguins play.  It amazes me how they can survive the summer heat.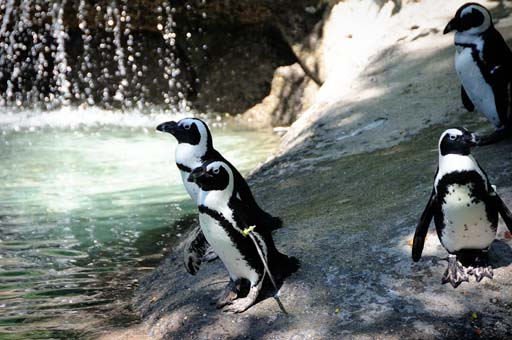 The Australian Adventure was fun for me since the animals that we saw seem to be fairly common non-zoo animals that I see on some of my Aussie friends' blogs.  They have an aviary that you can walk through.
Another nice thing about the Australian area is that it is more open than the other areas.  There are no cages between you and the birds.  Or the kangaroos.  There are marked paths to stay on, but if a kangaroo choses to come onto the path, you can just reach out and pet him.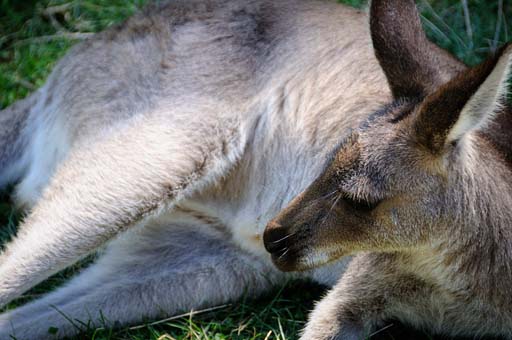 So, my Aussie friends, is this what it looks like when the neighborhood 'roo decides to pay your porch a visit?
I thought the dingo display was the most interesting.  The info talks about how split Australia is on dingos — many people think they're pests, while others value them.  It sounds a little like the struggle that we have between ranchers and environmentalists over wolves.  These dingos were born last year in Australia.
The dingo display said that it's believed that there are only 75 pairs of pure dingos left in the world.  This pair is the only pure pair in the U.S.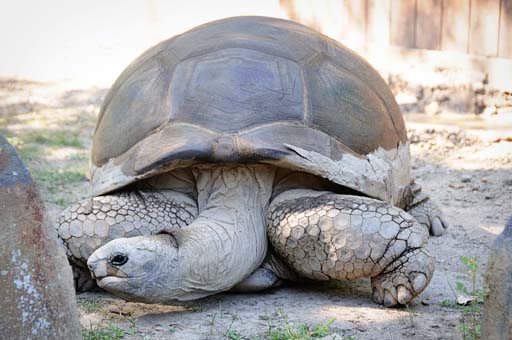 After Australia, we made our way to the exit, stopping to see the giant tortoise on the way out.  This muddy old guy was fun to watch for a few minutes.  They can live up to 150 years of age.  Kind of fun to think that my great-great-great-grandchildren may someday visit this fella after I'm long gone.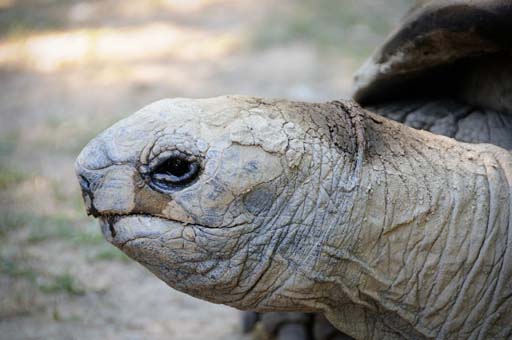 So that was our fun day.  Tomorrow it's back to work, cleaning out the garage.  Then, another play day on Sunday.  In the meantime, the bandaids are proof that I've quilted every night this week.
Well, the bandaid on my pinkie isn't a quilting injury — I smashed my fingernail three months ago and it's at that stage where it wants to rip off so I have to protect it.  Man, those things take a long time to grow out!
Have a nice weekend!
XOXO,
Anna
40 Comments
Sorry, the comment form is closed at this time.
Thanks for stopping by!