September 24, 2010 on 11:51 pm | In
Travel
|
44 Comments
TheManoftheHouse and I had a quick trip this past week to Oklahoma to visit the in-laws.  It's a long drive (about 15 hours) and we make it in one day.  In July, Dawn posted about Pops Soda Ranch, a fun place to visit just northeast of Oklahoma City along Route 66, and I took note.  I knew it would be the perfect reward after a long day of driving.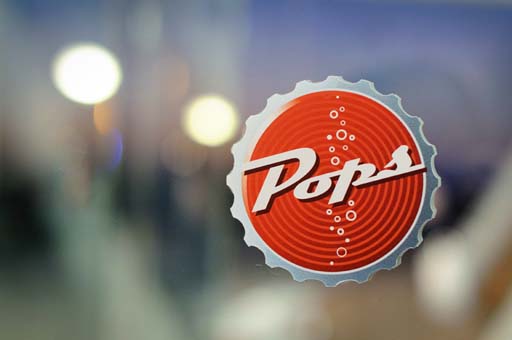 I love their bottle cap logo with the bubbles — too cute. Pops is a retro-looking service station with a diner and they claim to have over 500 different types of soda pop.  It sure felt like more than that.  Orange Soda anyone?  My favorite!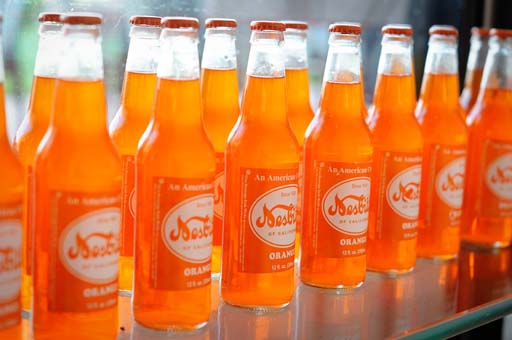 Everywhere you look, there are colorful, beautiful soda pop bottles.  The window display bottles are all glued to the glass shelves.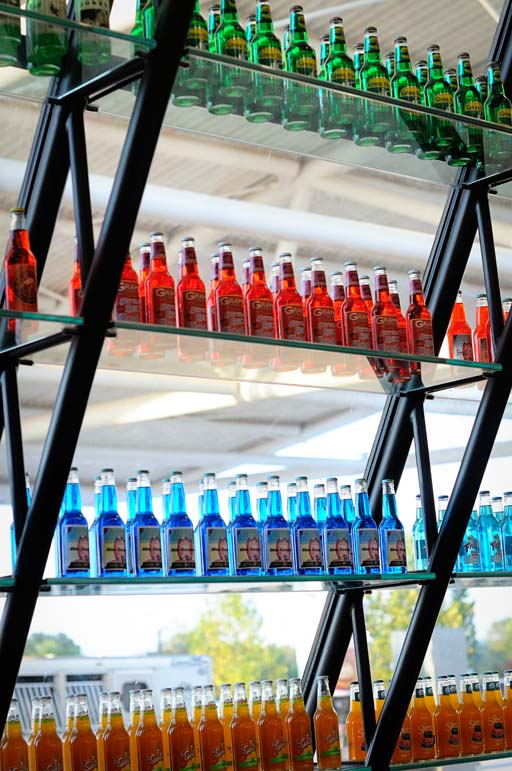 All the bottles for sale are in refrigerators and it's really fun to look at the variety.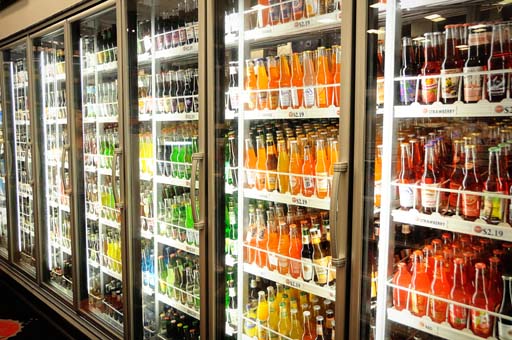 Pretty much any flavor you could dream up.  Dog barf or dog drool anyone?  Sodasgusting LOL.
We arrived just in time for dinner and as we were leaving, the sun was setting.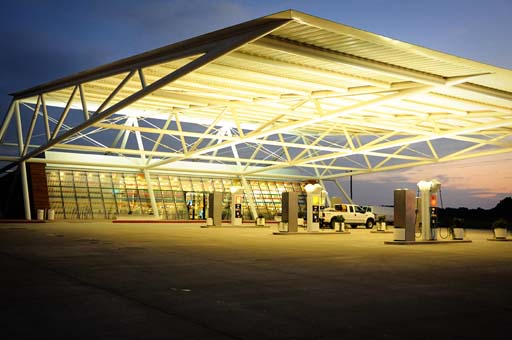 The big soda pop bottle wasn't lit when we first got there, but luckily we were there long enough that they turned it on, and we were able to see all the pretty colors.
So, if you're ever near Oklahoma City, keep Pops in mind.  It's a fun stop to stretch your legs and have a break.
I managed to get some quilting done on my wall hanging and a binding done on a UFO while we were gone, so that's a good thing.  Finally a finish, coming up in the next post.
XOXO,
Anna
44 Comments
Sorry, the comment form is closed at this time.
Thanks for stopping by!