October 13, 2010 on 8:22 pm | In
Quilting
|
63 Comments
Thanks for all the new header comments — you're all so sweet!  The little pumpkins aren't candy — they're from a Dept. 56 accessory pack that I've had for quite a few years.  It struck me that they're thimble-sized, so I thought it would be fun for them to play a supporting role in the Thimbleanna header.
I finished my beehive wallhanging!  Yipee — I love it when a UFO can be checked off of the list.  If you've been around here long enough, you might remember that I love beehives (along with Nanette).  I think it's mostly because I was born in the beehive state.
I've been wanting to have a few beehive things in my sunroom, so (years ago) when I saw the pattern for the beehives, I thought it would make a nice addition to the wall above the couch.  I changed the original pattern (which seems to have disappeared under the piles of crap stuff in the dungeon) a fair amount — for one thing it was a vertical wall hanging and I needed something more horizontal.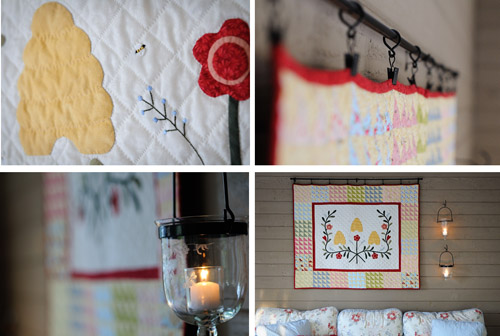 When I decided to hand quilt it I was afraid it would take me forever — it's been just under 2 months though, so I don't think that's too bad, considering how slowly I quilt.  I really enjoyed the quilting and I'm missing having something to work on in the evenings.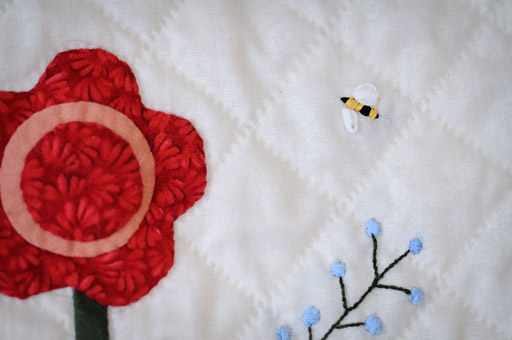 It really is pitiful how long it took me to make this quilt though.  I blame it on the day job.  In my next life I want to be an applique machine like Janet!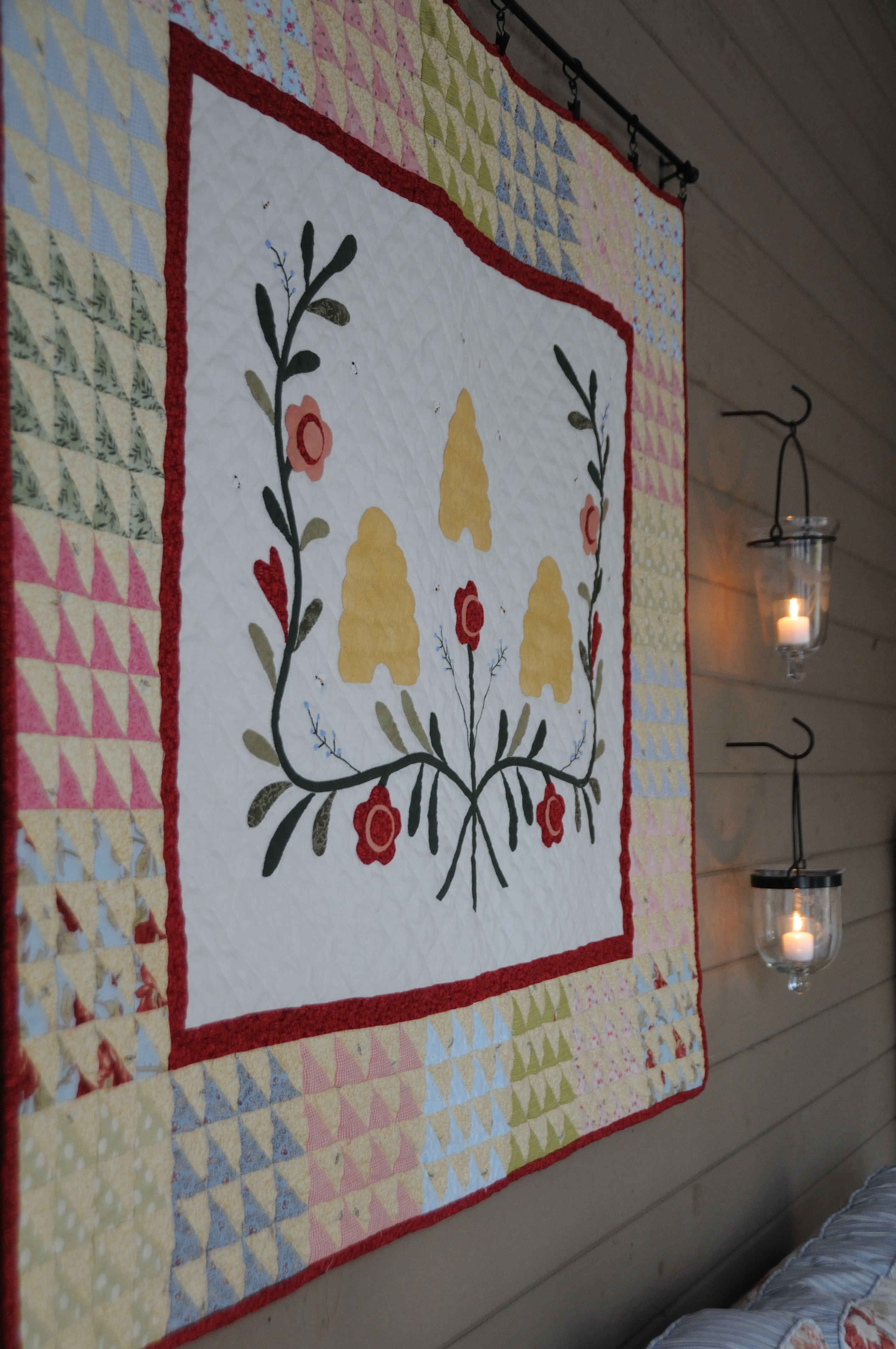 Do you like my little candleholders?  I LOVE them.  MyDadLovesMeBestSister gave them to me a few years ago for Christmas and they've been patiently waiting in their Christmas bag for me to finish the quilt.  They both have etched bees on them — just perfect!
XOXO,
Anna
63 Comments
Sorry, the comment form is closed at this time.
Thanks for stopping by!