October 30, 2007 on 11:48 pm | In
Cupcakes
,
Holidays
|
23 Comments
Gosh, where is this week going already? I guess I shouldn't complain — it just means the weekend is getting closer! I had a great quiet weekend last weekend. I managed to get several little sewing projects done. Of course, I can't show them to you yet, 'cause they're surprises. Don't you hate it when someone tells you that? I have something but I can't show you. How rude! Oh, ok, I can tell you that I worked on my box for the chocolate swap! Not much consolation is it?
Tonight, I made Magnolia cupcakes to take to work tomorrow. I made a bunch for my birthday a month ago and everyone seemed very appreciative, so I thought I'd make some for Halloween too. The kitchen looked like a war zone at the North Pole. For some reason I got powdered sugar and sprinkles everywhere. It sure was fun though and now they're all boxed up and ready to go.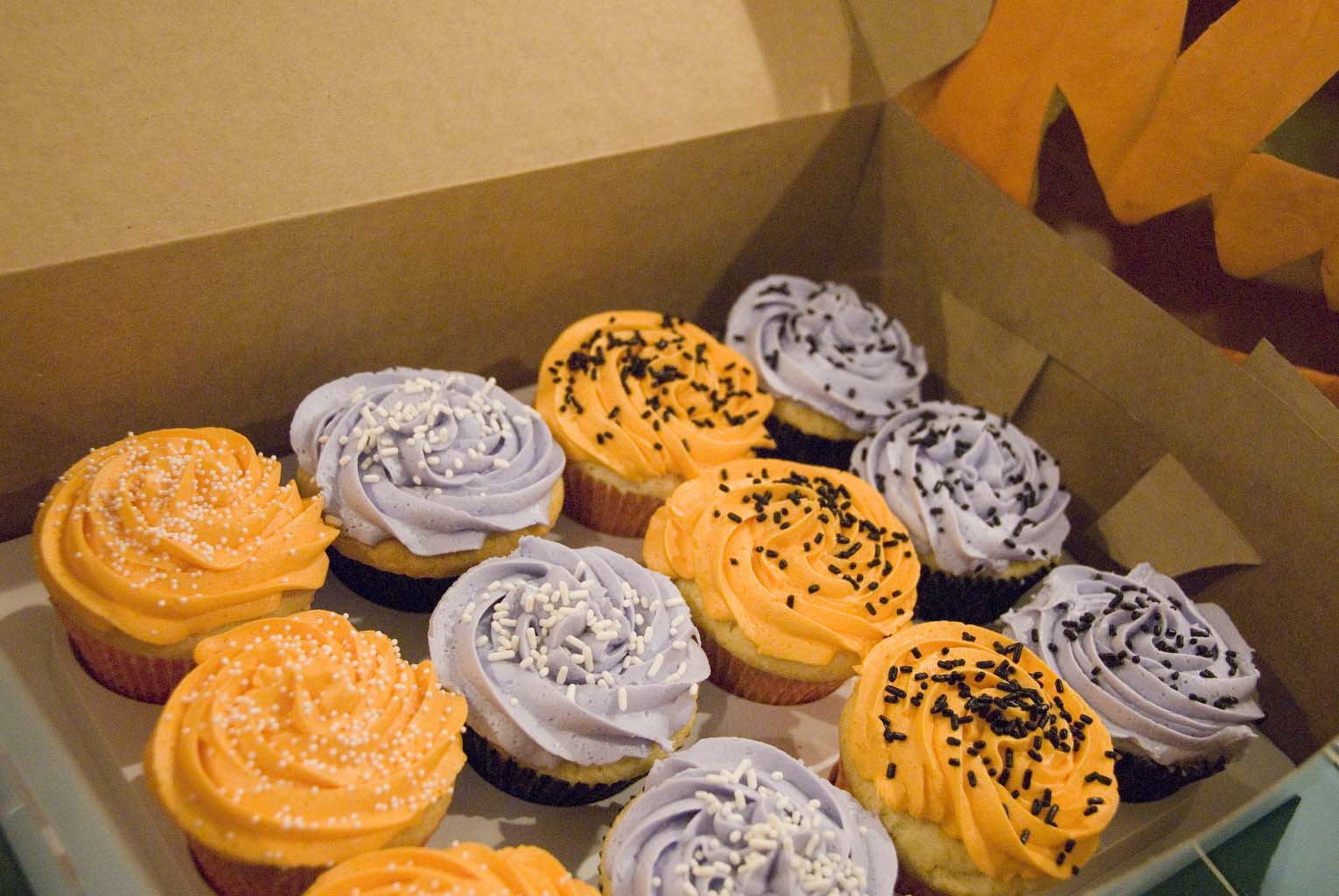 I love these cupcakes. (I mean, not these particular ones 'cause they turned out a little goofy with the black sprinkles and all — what I love it the Magnolia cupcake taste.) If you don't have the Magnolia cookbook you're in luck — I found the recipe here a few weeks ago. Check it out 'cause their picture is way cooler than mine! Maybe someday I can learn their cool swirly icing technique.
I'm all ready for my little trick-or-treaters tomorrow night. I used to hate to hand out candy when we were younger, but now I just love seeing the little kids come to the door. (Although, what's up with all the high school kids these days? When we were kids, we quit trick-or-treating when we were around 12 — now, I'll bet 1/4 – 1/3 of the kids that appear at my door are older than 12!) If you do trick-or-treaty kinds of stuff tomorrow, I hope you have a great time!
XOXO,
Anna
23 Comments
Sorry, the comment form is closed at this time.
Thanks for stopping by!