February 19, 2008 on 10:37 pm | In
Knitting
|
25 Comments
Wow! You guys are the best commenters ever! Thank you very much for all your wonderful comments on my "I Am" post. I hope lots of you will consider writing about where you're from — I love reading those posts. I even had a non-blogger e-mail me her awesome story — how cool it that? (Hi Anna!)
A few months ago, Carolyn posted her beautiful version of the Irish Hiking scarf. And then Junie Moon did too. Well, that was it — I LOVE cables, so I had to make one for myself.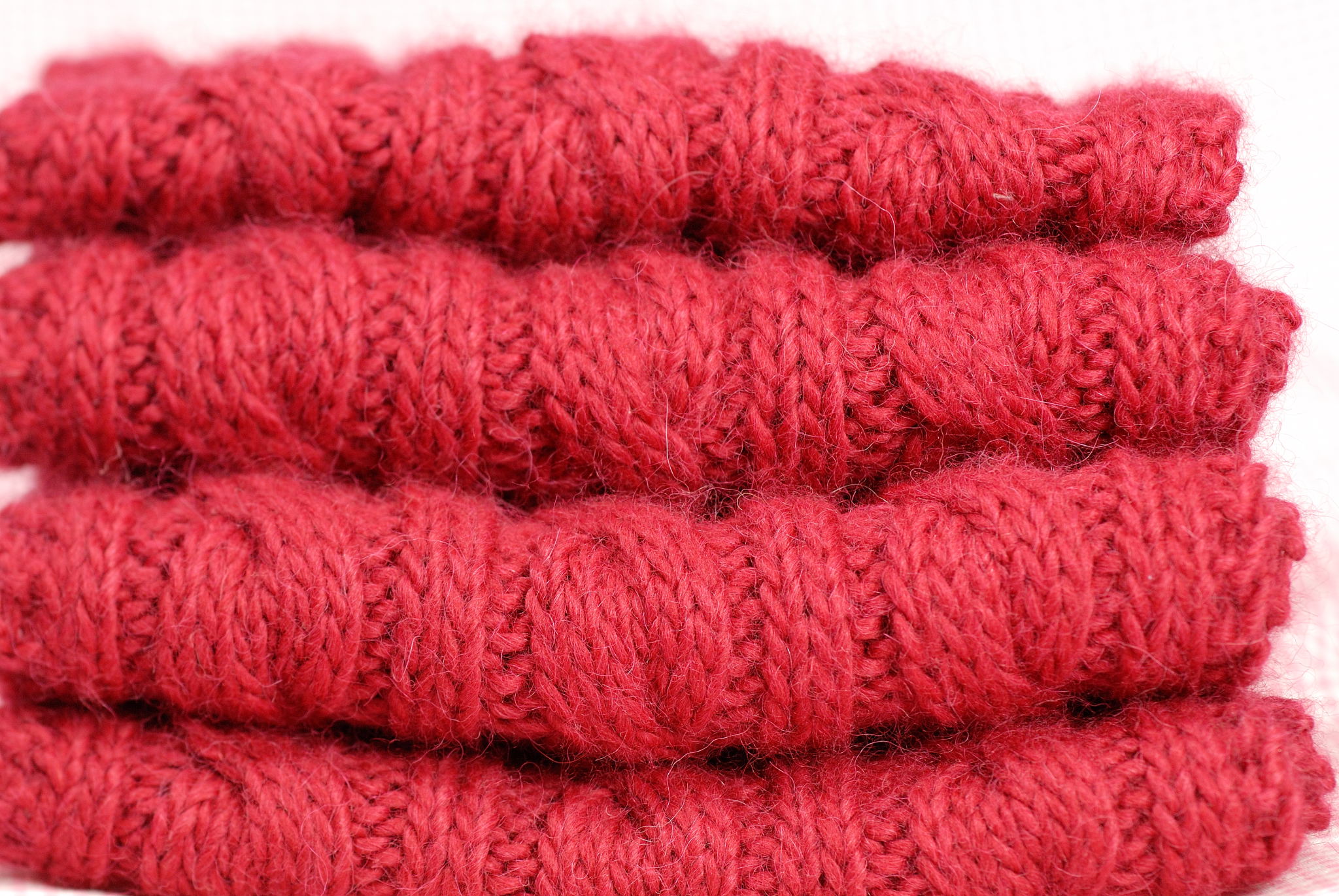 I used a yummy soft yarn called Serendipity by Dancing Fibers. It's 60% superfine alpaca and 40% merino wool. The color is SDS208–dark red. I didn't really think I was a scarf-y person, but I've really enjoyed it this winter. It's co-o-old and windy out there! TheEmptyNestChild seems to think it's his napping shrug.
Blog reading has been frustrating for me these past few weeks as I'm seeing lots of inspiring quilts out there and I don't have time to make them. I'm itching to do some quilting but I think I'll be limited to fairly small gifts/projects as we enter the wedding/shower season. And, it's busy, busy here this week because we're packing TheSecondChild up for a semester abroad. Several of you asked me for a pattern for my little crocheted valentines and I promise, as soon as he's out the door this week, I'll get that pattern posted.
XOXO,
Anna
25 Comments
Sorry, the comment form is closed at this time.
Thanks for stopping by!