March 25, 2008 on 10:05 pm | In
Holidays
,
Sewing
|
40 Comments
Well, that was a little unplanned blog break! A special thank you to all of you who took the time to send me an e-mail when you came here to leave a comment and found a bunch of gobbledygook. My webhost has been migrating to new servers for months now and I think it occasionally causes problems. Hopefully it's over now, but I have my reservations — my site hasn't been migrated to the new servers yet, so there may be rough patches ahead. Happily, I'm on travel this week, so that helped with the blog withdrawal LOL!
Anyhoo, when I made the aforementioned hot cross buns on Easter, I took the dough over to MeMums to rise and bake, as no one else in my family will eat them. While I was there, MeMum was setting the table for Easter dinner and she decided to use some new bluebird dishes that she got last year. Along with the tablecloth and napkins that I made her for Christmas. (I got the linen from Gray Line Linen in Manhattan — I love that place! It's hard to find linen wide enough for a tablecloth, but they have several options.)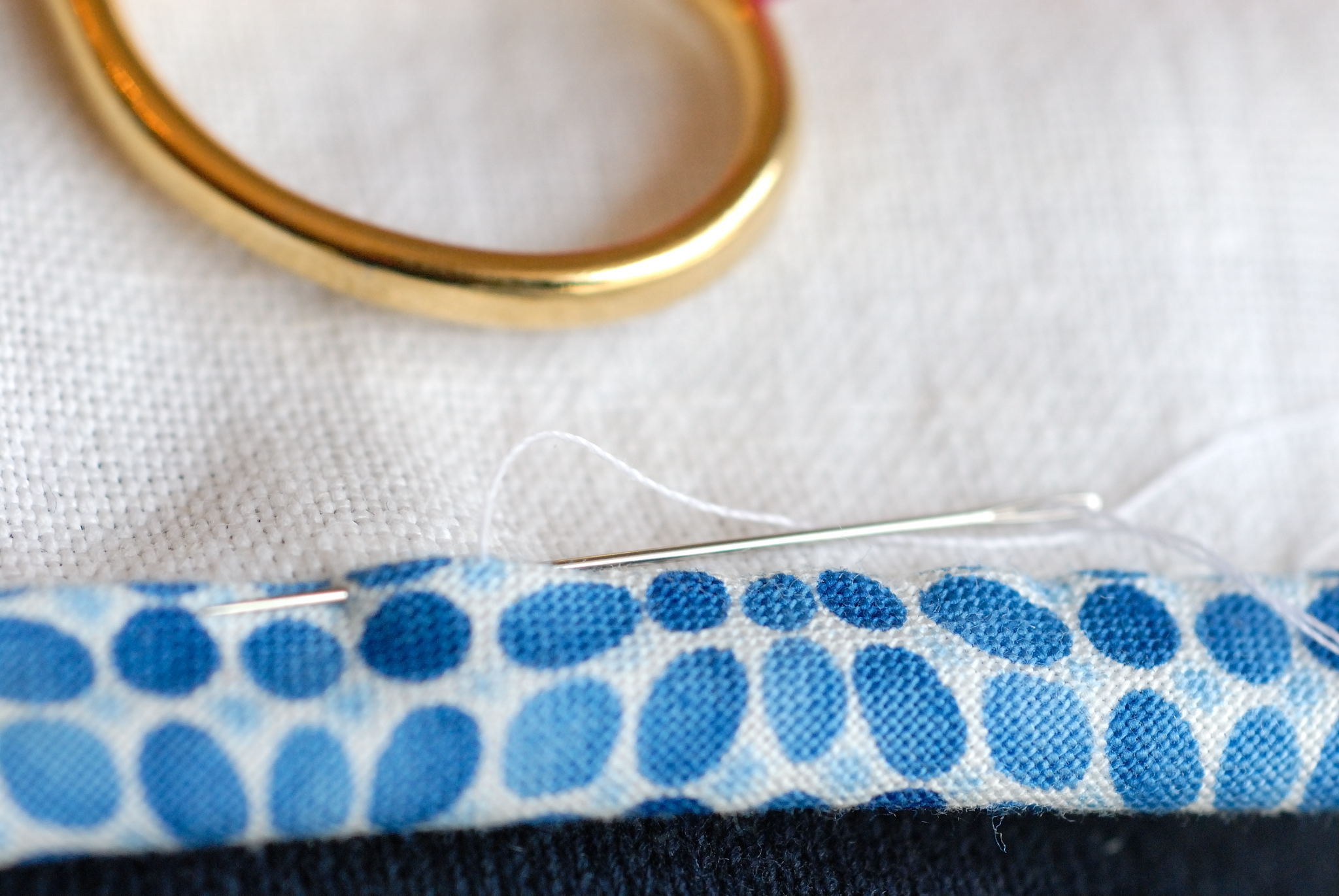 Oops! I never finished the binding on those napkins. (Oh, come on — tell me you've never given a partially finished present in the heat of battle!) So, while the hot cross bun dough was doing its thing, I worked on napkin bindings. I got them done just in the nick of time.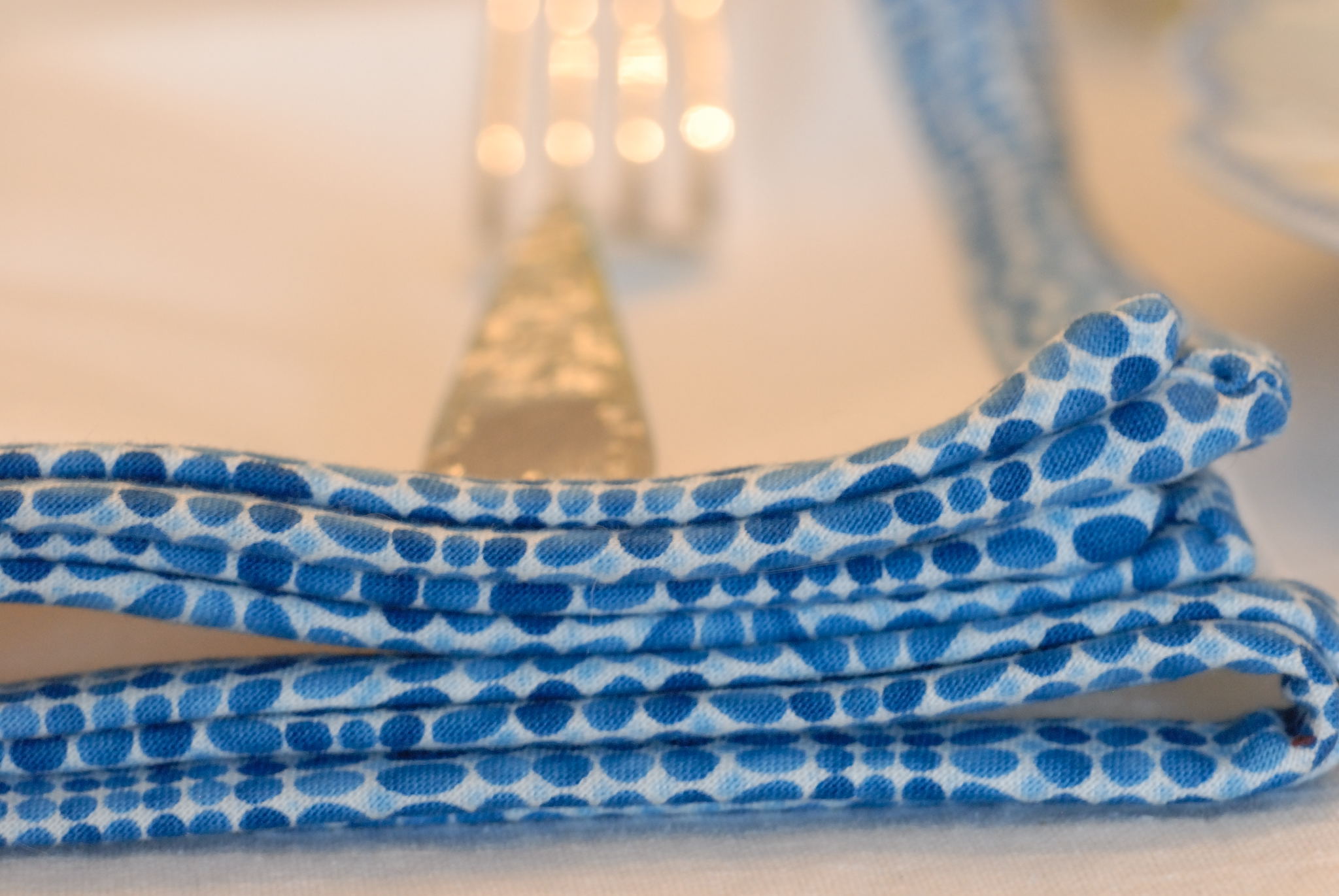 A few posts back I mentioned that if you only know one thing about MeMum, it's that she's a perfectionist. Well, another thing is that she LOVES dishes. Of all kinds. But especially if they're blue. (Gurney! Avert your eyes! (Gurney doesn't like birds — I think they creep her out — was it too many viewings of The Birds, Gurney?))
I thought I'd show you MeMum's lovely table setting. Our dinner was divine and very traditional: Ham, cheesy potatoes, green beans almondine and salad. To be truly traditional for us, it should have been a jello salad, but MeMum opted for a tomato-vinagrette salad. I missed my spring jello, but the tomatoes were delicious. And fresh coconut (BigDaddy grates the coconut for MeMum) cake for dessert. Yum!
Have a good week!
XOXO,
Anna
40 Comments
Sorry, the comment form is closed at this time.
Thanks for stopping by!