November 16, 2008 on 10:32 pm | In
Knitting
|
54 Comments
Ok.  Where'd the weekend go?  Did it whiz by as quickly for you as it did for me???  I meant to post sooner, but the weekend just got away from me.
I did get a lot done though.  Lots of sewing, and of course, being the time of year it is, I can't show any of it here on the blog.  That's one reason I enjoy the week between Christmas and New Year's in blogland — everyone shows all the goodies they made for holiday gifts.  Anyway, other than sewing, I had a fun, quick trip with MeMum to pick up this quilt from the quilter.  (Binding will have to wait until after Christmas!)
I also managed to bake a quick batch of cookies.  When we were in a grocery store in Scotland, I noticed (and bought) some custard powder because I don't think we can get it here, and I remembered seeing some good recipes requiring custard powder around blogland.  Fortunately for me, Lisa posted about her little Custard Shortbreads just the other day and saved me a bunch of time searching through archives.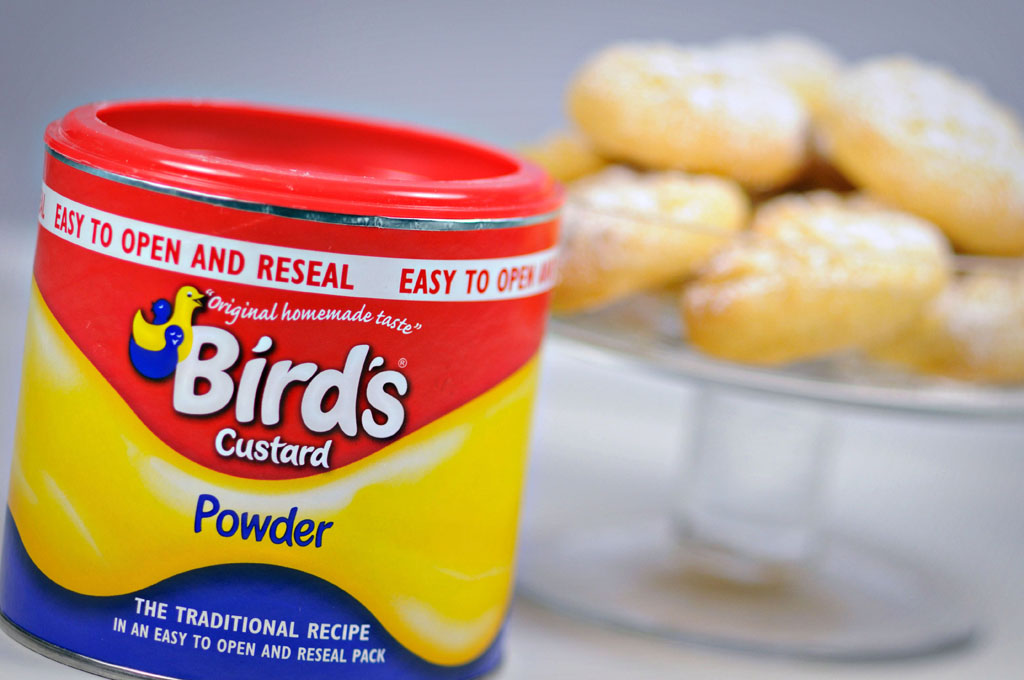 OhMyGosh!  We LOVED them.   They're quick to make and they were a HUGE hit with TheManoftheHouse who doesn't really like sweets.  He loved them so much he's making it his mission to figure out how we can get custard powder!    Lisa — thank you so much for posting the recipe!
I also haven't shown you my finished Mockery Socks (pattern here).
I finished knitting them on the flight to Scotland, and Sirius and I worked the kitchener magic to get them off the circular needle.  I love them.  They've already been worn and washed three times.  They're SO warm!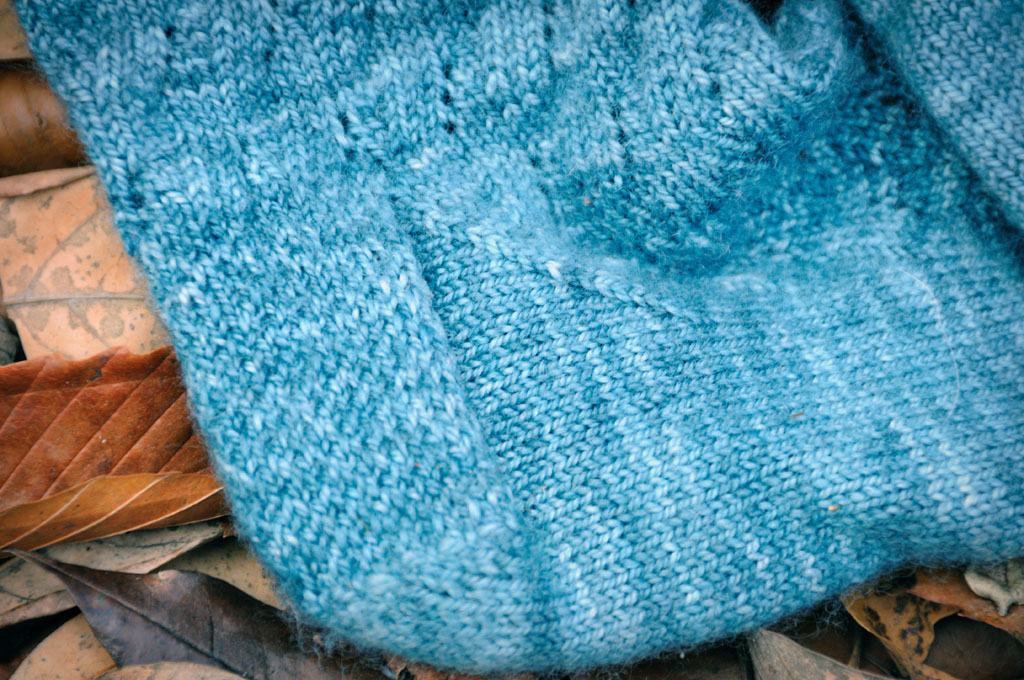 These socks also have a new to me heel pattern.  I think it's a little different than the eye of the partridge pattern, but maybe they're the same?  In either case, I've always just done a standard stockinette heel but this heel is very cool and I WILL be making it again.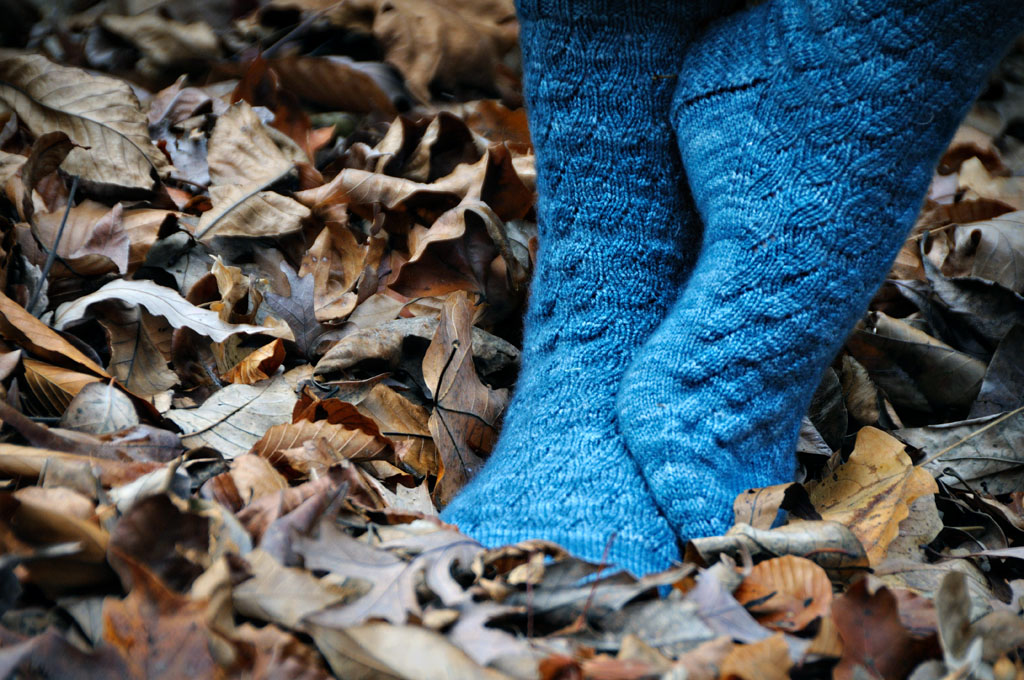 I love this yarn too.  I wish I could remember what it is.  I bought it from Cami over a year ago and I'm just awful at keeping track of the ball bands — partly because it takes me so long to make a pair of socks and  those ball bands get lost.  Maybe Cami knows what it is — I'd sure like to know 'cause it's awesome yarn.
I think these will be my new favorite socks.  I took them off and laid them down in the leaves for one last picture.  Just as I was about to click the shutter, a little wisp of wind plopped that perfect maple leaf right onto my socks.  I love it when that happens!
XOXO,
Anna
54 Comments
Sorry, the comment form is closed at this time.
Thanks for stopping by!