February 14, 2009 on 4:18 pm | In
Holidays
,
Sewing
|
33 Comments
I hope you're all having (or have had) a good day! I had a quick over-night visit with TheFirstChild and SweetiePie last night and took them their Valentines. I gave SweetiePie the Cutie Pie Pennie Pocket I made and I made Valentine Boxers for TheFirstChild (and his brother too.)
Like last year, SweetiePie did the boxer modeling for me, and like last year's boxers, the fabric was primarily black, with a valentine print. I think I like the pin-up girls better for boxers, but these conversation hearts were fun too.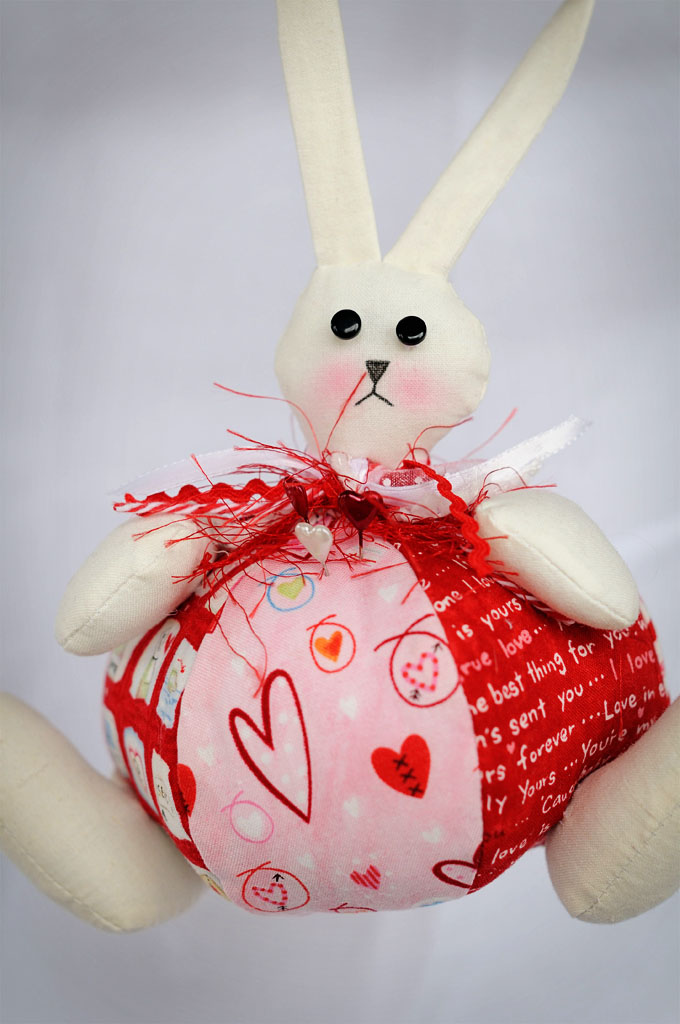 I know the day is over for many of you, but Valentine Bunny and I just wanted to wish all of you, very dear and kind readers, a Happy Valentine's Day!  I must run now and deliver a few pennie pockets to my valentines.  And then I'll be making dinner for my special ValentineManoftheHouse (who just brought me a dozen pretty red roses and ran into BigDaddy buying some for MeMum while he was at the store — too funny!)
On the menu:  Steak Au Poivre, Potatoes Savoyarde, Oven Roasted Asparagus and Creme Brulee (omitting the grand marnier).
Yum and Smooches!
XOXO,
Anna
33 Comments
Sorry, the comment form is closed at this time.
Thanks for stopping by!