April 10, 2011 on 10:08 am | In
Quilting
|
37 Comments
It's a beautiful weekend here in ThimbleannaLand.  I spent a little time working on my Bliss quilt yesterday.  I'm pretty happy we didn't get rid of the ping pong table when the boys grew up and left home.  I'd rather have a basement full of noisy boys making a mess of things, but at least the table knows it's still well-loved.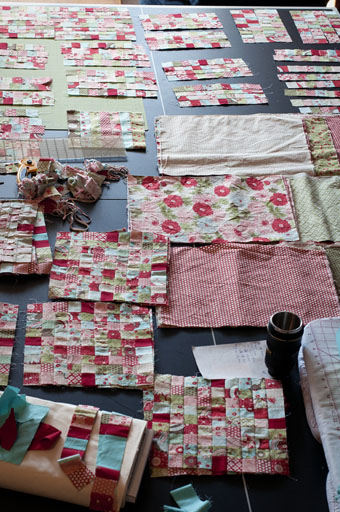 All was not sweetness and light yesterday though.  As you may know, I'm a pre-shrinker.  I ran out of pre-shrunk solid red fabric, so I threw another piece into the washer.  Lookie what happened!  (Warning: Objects in mirror picture are closer redder than they appear.)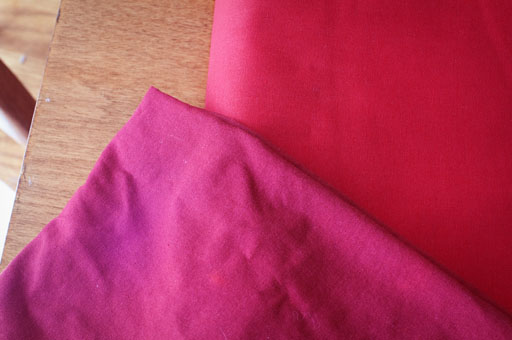 Can you see the difference? I washed the fabric all by itself, but it came out of the washer with some blue added and now it's a little wine-y looking. ??? So, now I'm afraid of my washer. Something's in there. Maybe I should call Quiltbusters.
And totally unrelated, yesterday I was blog surfing and saw a little embroidered bunny which made me think of a little Fat Bunny I embroidered for MeMum years ago. About thirty minutes later, I came across Wendy's cute Fat Bunny, which I thought was funny, so I took a picture of MeMum's well-loved Fat Bunny.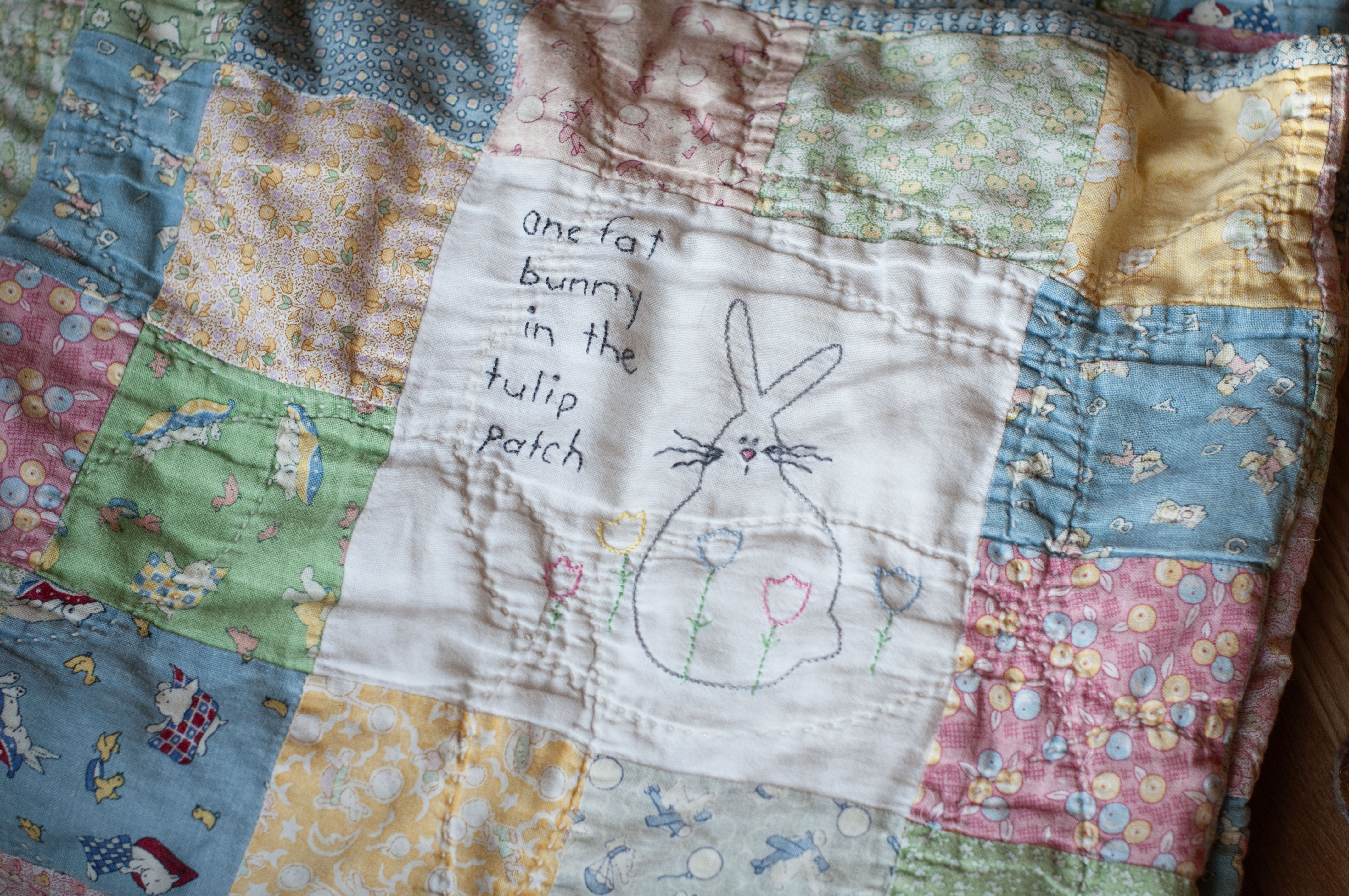 I put him into a simple one-patch quilt (made just like Isabelle's quilt) nestled among 30′s repro flannels.  Big one-patches (these are about six-inches) are really fun to make — especially with a little embroidery thrown into the mix.
Now I'm off to pick up sticks in the yard — it's going to be ridiculously warm here today.  I hope you're having a good weekend!
XOXO,
Anna
37 Comments
Sorry, the comment form is closed at this time.
Thanks for stopping by!