August 7, 2011 on 10:12 pm | In
Chat
,
Cupcakes
|
23 Comments
Did you all have a wonderful weekend? We got rain! Woohoo! It's been so dry here — I finally mowed for the first time in 5 weeks. Fortunately the rain held off during the two hour drive to visit TheFirstChild. He bought some furniture when he was here for BigDaddy's birthday and we delivered it yesterday — strapped to the top of the car.
Today, I decided to try a new cupcake recipe. When MyDadLovesMeBestSister called, I told her about the new recipe and she said something like "Why would you try a new recipe when you have that recipe that everyone loves?" I love the Magnolia Cupcake Recipe, but sometimes the cake part seems too dense and dry. I found this new recipe via Pinterest (it's an addiction!) and it was billed as the perfect cupcake recipe.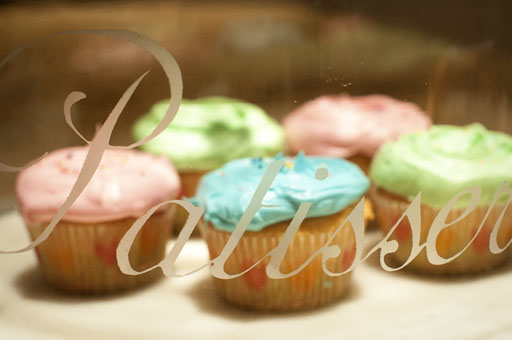 It was pretty darn good, and I liked the texture, but it was lacking that rich perfect vanilla flavor in the Magnolia recipe. So, I think it's back to the Magnolia recipe next time.
There was also a little internet surfing this weekend. I don't know how it happened, but I stumbled upon this video:
Just another reason to make me really want an iPad. I've always loved children's books and it's amazing to me how they're changing for new generations of children. I hope nothing will ever replace a child sitting on his parent's lap while being read a story. But those animated, interactive illustrations. Wow! I think it's pretty exciting!
While I was hopping around on the internet, I also read that William Joyce  has a new series of books coming out, starting next month.  The series is called the Guardians of Childhood.  In an interview, William Joyce said "We have a mythology for superman and batman, but we don't have a mythology for the guys we actually believed in."  In these new books, he'll create a "mythology" for The Man in the Moon, the Sandman, the Easter Bunny, the Tooth Fairy, Mother Goose and Santa Claus.  I love that he calls them "The Guardians of Childhood" — it does feel like they kept our childhood safe, doesn't it?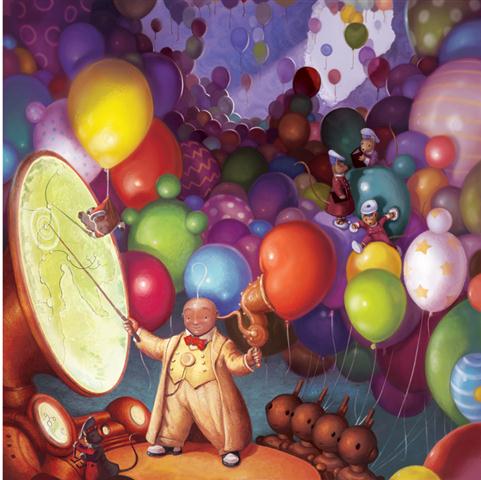 I'm not really sure how I feel about someone else defining "my" childhood characters though. I've always thought that the beauty of these characters is that we all have our own visions for them, and based on what I've read about The Man in the Moon, "my" characters won't really line up with the ones that William Joyce is creating.  So, I might just be enjoying his beautiful illustrations.
Ok. Enough ChitChat for now. Have a good week!
XOXO,
Anna
23 Comments
Sorry, the comment form is closed at this time.
Thanks for stopping by!