August 20, 2011 on 8:48 am | In
Family
,
Travel
|
47 Comments
MeMum had a birthday this week (Happy Birthday MeMum!!!) and I was ridiculously excited about the birthday present I found for her.   Everytime I saw her this week I said "Tweet Tweet" and told her it was a hint about her birthday present.   So…
Once upon a time, MeMum and BigDaddy went to college at Utah State University in Logan, Utah.  (MyDadLovesMeBestSister and I were born in Logan when they were in school — Yay!)   On main street, in Logan, there's an adorable little restaurant called the Bluebird and it's been there since 1914.  (It's true, we were born after 1914.  ;-)  )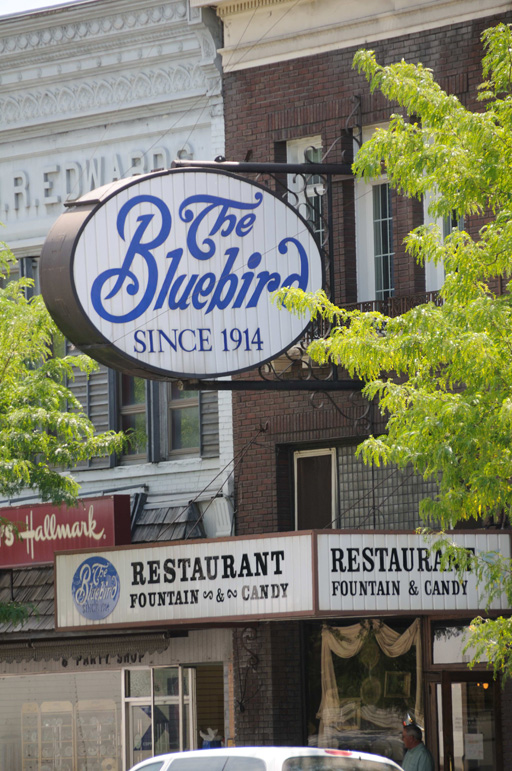 It's an super cute little place with an old fashioned ice cream soda bar.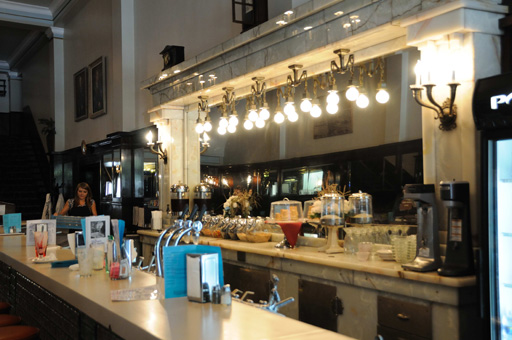 And lots of candy and sweets.  It's like an ice cream and candy store, but with a big restaurant in the back.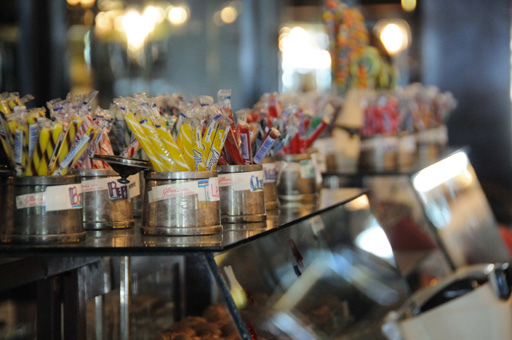 Our family all loves to visit the Bluebird.  When I was at market in May, I went to Logan with my aunt and my cousins and we had dinner at the Bluebird.  Look at the cute logo on their dinnerware.
And while we were eating there, it hit me.  MeMum would have a birthday soon and she loves dishes and she loves the Bluebird.  So, I asked if they would sell some of their dishes (new dishes, not used LOL) and they said yes.  WooHoo!  I babied those plates all the way home on the airplane.  Then when I got home, I spied a little bluebird ribbon that I had in the stash, so I trimmed a few towels to go with the dishes.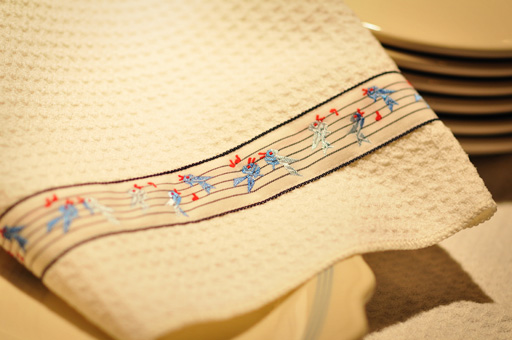 (Sorry for the dark pictures — the plates really aren't as creamy as these pictures make them appear.) And that's the story of how MeMum got Bluebird dishes and dishtowels for her birthday.
The End.
Have a good weekend!
XOXO,
Anna
P.S.  If you'd like a chance to win a few quarter yard pieces of Sarah Jane's Children at Play fabric, don't forget to enter the giveaway!
47 Comments
Sorry, the comment form is closed at this time.
Thanks for stopping by!