September 12, 2011 on 10:23 pm | In
Around the House
|
32 Comments
Did you all have a good weekend? Here in ThimbleannaLand it was a fun weekend of work around the house. I read on someone's blog this weekend that the change of seasons causes a nesting instinct and I think the same is true for me. So I spent the weekend doing lots of little odd jobs that take up lots of time. All the work was made more fun with the help of the internet:
Reason #242 Why I Love the Internet:
People post cool cleaning tips.
About six weeks ago I decided I should try and clean the dingy blinds that I took down when I painted the kitchen. I had no clue how to do it, but the internet said they were washable. I rigged up some ridiculous contraption to hang them in the shower and proceeded to wash the first one with some soapy water. It was a miserable experience that involved the blind crashing to the shower floor more than once — and the after didn't look any better than the before. I decided it would be a two-day job per blind when drying times were considered. But then, luckily for me, I never got around to the second (of five) blind.
Then, in a serendipitous moment, Pamela posted her method of cleaning blinds a few weeks ago. Never in a million years would I have come up with this idea. I was a little worried that this method might not work since our blinds arethe honeycomb fabric type, but I decided I didn't have anything to lose.
And how simple is this method? Suspend the blind between two ladders, spray it with Krud Kutter and then hose it down. I added a third little ladder while drying the blind, so all the water wouldn't pool at the bottom of the blind.
And here's a shot of the magic elixir. Krud Kutter. I'd never heard of it before, but Oh My Gosh. I didn't know my blinds were so dirty! This stuff is amazing.
THANK YOU so much Pamela for posting your great idea. I think sometimes as bloggers, we wonder if a post will help anyone. Pamela — you saved my blinds!
Reason #243 Why I Love the Internet:
You Meet Wonderful People Even If They Aren't Bloggers
Enter Linda Noblog. You've heard me mention her here before — she's probably reason 80, 121, and 157 too. We've had some great e-mail exchanges and I've learned so much from her. Last week she told me I needed to try the Banana Struesel Muffin recipe from the Sono Baking Company Cookbook. I made a quick batch on Sunday morning and they're perfect. They remind me of my favorite Chunky Monkey ice cream! THANKS for another great tip Linda!  (And please don't look at my cupcake papers — I know they would look much more professional sans papers, but I was l.a.z.y.)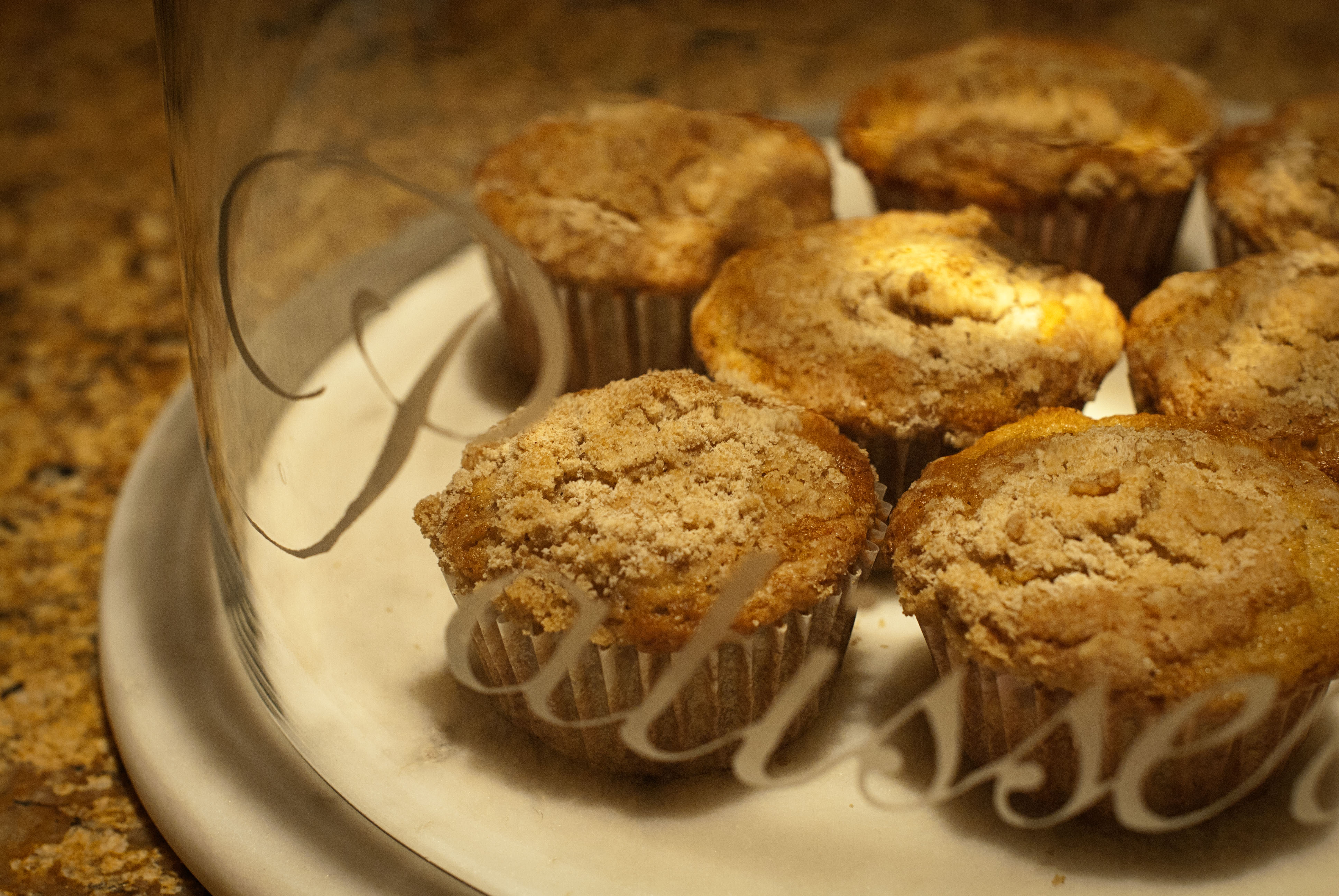 I hope you all have a good week. Sneak in some internet time — I'll bet you'll find a Pamela or a Linda or more!
XOXO,
Anna
32 Comments
Sorry, the comment form is closed at this time.
Thanks for stopping by!