March 24, 2012 on 3:28 pm | In
Chat
,
Store
|
41 Comments
1. LOOK! Lookie Look what has arrived — The Ghastlie Family Reunion! When I ordered this fabric at fall market, they told me it would be May before it would ship. All the more time to play and have fun! Isn't that pregnant ghastlie with her baby carriage just too cute? I've put the Ghastlies in my little store — get 'em while you can!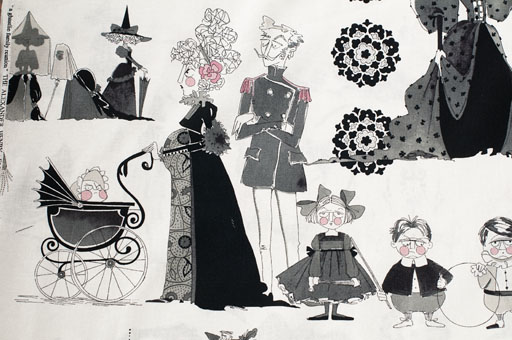 2. A month or two ago I caught BigDaddy buying some awful grocery store cookies, so I've been trying to replenish his cookie supply on the weekends. And because a batch is too much for just one person, I make the sacrifice and help him eat them. He requested something with raisins, so this week's selection is Martha Stewart's Raisin Bars.
3. Entry hall painting in progress — WooHoo! I was REALLY worried about the color when looking at the little sample, but I love it. It's Latte by Sherwin Williams.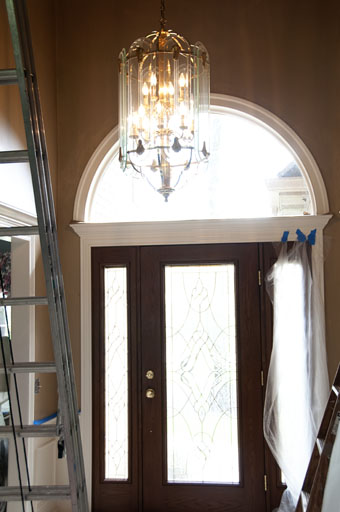 4. We had such a mild winter that the parsley in my little herb garden has come back. That never happens and I'm thrilled. (Please ignore the fact that I haven't cleaned out my little herb garden yet. Thank You.)
5. I've started a new little project. Can you tell what it is? There's not much time to get it finished!
6. Shoot. I really don't have six things. I just said I did 'cause Five on Saturday isn't alliterative.
Oh Wait! I do have a 6. Have a great weekend!
XOXO,
Anna
41 Comments
Sorry, the comment form is closed at this time.
Thanks for stopping by!