June 19, 2012 on 9:54 pm | In
Around the House
,
Sewing
|
31 Comments
How's your week coming along? Lots of running around here. I did drag out a more recent UFO and managed a little piecing time over the weekend.
It's my Children at Play quilt top – I'm making good progress and hopefully there will be a finished top pretty soon. In the meantime, I played with the scraps too.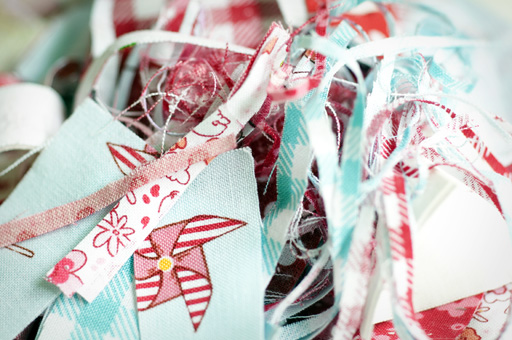 And contemplated what to do with all of these leftover triangles. Still undecided – any ideas?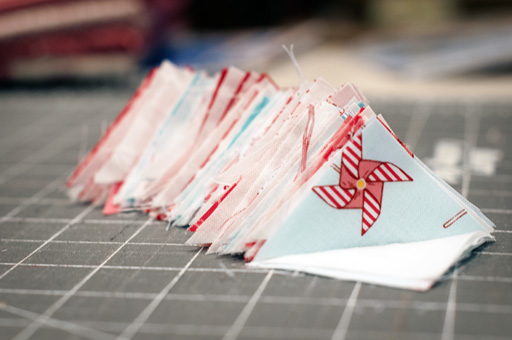 Hey! Want to see my little garden? We finally have a little sunny space in our yard – created when the retaining wall was put in last fall. I love a little garden. I don't have much hope for the beets and carrots – I really just planted them because they look so pretty.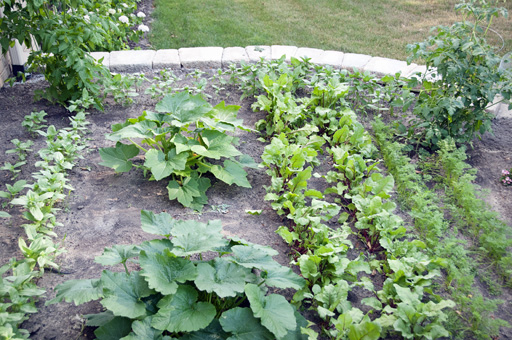 Good thing I'm not really counting on them 'cause someone else has other ideas. See that teeny leaf on the left down there?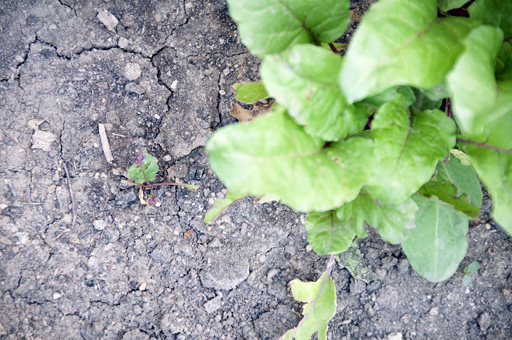 Those are the remains of a beet. Ramn Dabbit!!! I tried putting used cat litter around the edge of the garden. It worked for awhile, but Peee-Eeeew! It was smelly. Now we have a little wire fence. Hopefully it will work.
Off to dream of Wabbits in cages!
XOXO,
Anna
31 Comments
Sorry, the comment form is closed at this time.
Thanks for stopping by!