July 21, 2012 on 10:05 am | In
Around the House
,
Chat
|
37 Comments
Holy Schmokes!  Another week has whizzed by.  Time's flying and I'm not even having that much fun!  It scares me to think what it will be like when there is a lot of fun going on around here.
We did get some rain though. Woohoo!   They say it's no impact on the drought, but my flowers sure seemed happy.  It seems like I'm wasting spending a lot of time watering this year.  At least the garden is happy.  If you remember, here it was a month ago…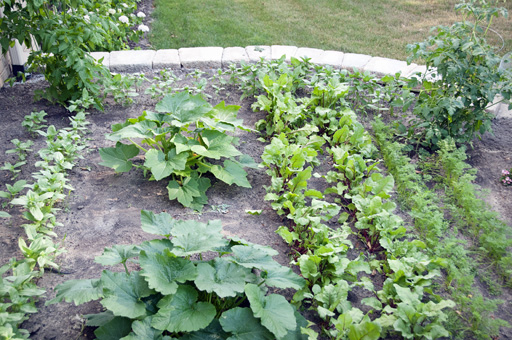 And here it is now.  It's getting crowded in there.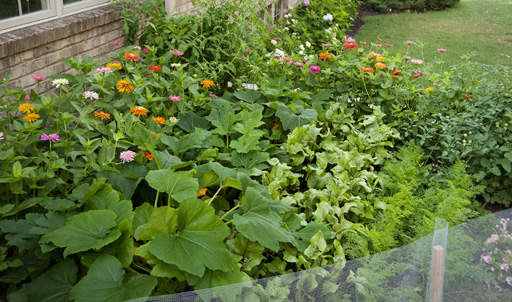 And look at my pretty zinnias!  I love zinnias, they're SO happy and colorful!
It's not all fun and games in the garden though.  SOMEthing is still lurking about, despite my ugly fence attempt.  This little bit of tomato evidence was on the retaining wall this morning.  They could at least clean up after themselves.  Pigs.
In other news, it's festival time here in the Fort and we've made the trek to have the annual Funnel Cake.  YUM!  I think funnel cakes should be the next big breakfast fad.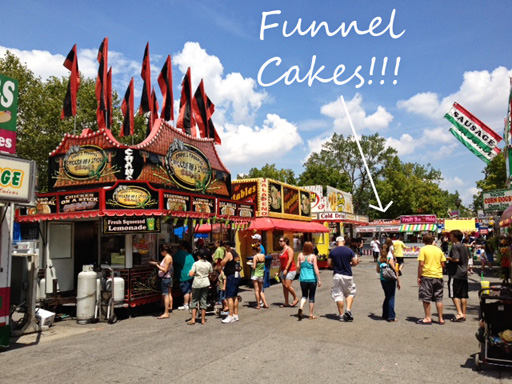 Other than that, I spend my evenings in analysis paralysis.  I've been trying to plan a new quilt project, but instead, I just spend my time surfing all the fab quilts on the internet.  There are SO many quilts I want to make — (like this and this and this and this and….oh forget it, just everything on my quilt board on pinterest!) — where to start — it's just so confusing!  In the meantime, I have a new basket for my bike, so I'm hoping to entertain myself this weekend by making a new liner.  Cause you know … if it can be lined, it must be lined!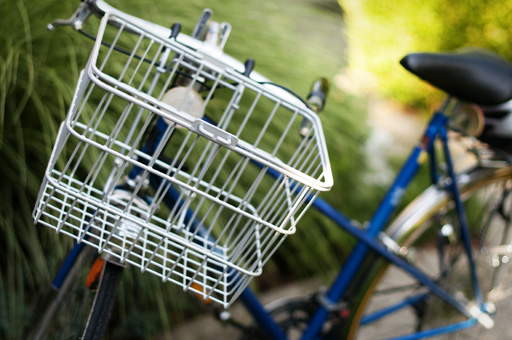 Have a good weekend!
XOXO,
Anna
37 Comments
Sorry, the comment form is closed at this time.
Thanks for stopping by!