March 15, 2013 on 6:08 pm | In
Chat
|
43 Comments
Yipee! It's the Weekend. Here's a little randomness from my week:
1. Yesterday was Pi Day — did you partake? I made Pecan and Cherry Almond pies for our little party at work. I found this pie crust idea on Pinterest (aka Cute Idea Mecca). My crust is wonky due to the almond glaze, but, oh well.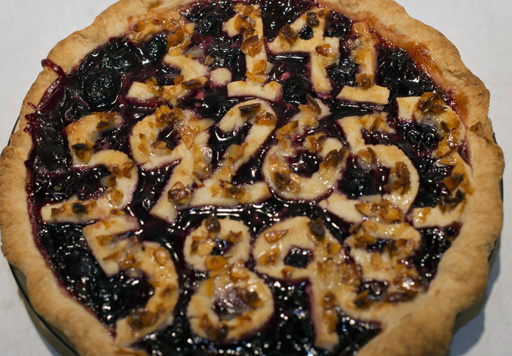 2. And, in keeping with the "day" theme, today was Match Day! (Every year on the third Friday of March, 4th year medical students across the country learn where they'll spend their residency. It's the exciting peak of all those years of hard work. I think schools probably do their programs a little differently, but here, each student is randomly called to receive their envelope. They can choose to open their letter privately, or open it in front of everyone and announce their exciting news (usually with their spouse and children by their side). Another fun part of the tradition, medical students place $1.00 in a container as they announce their results. The last person called gets to keep all the money as a reward for patience in the face of high anxiety.)
Our family has been beside ourselves with excitement this week! The festivities started at noon today and TheManoftheHouse and I tuned in to the live streaming video right on time. Which was a good thing, as TheFirstChild was the very first student (out of 300+, I think) to read the big news. He got his first choice for residency — WOOHOO! He'll be about 8 hours away for the first year and then only two hours away for the following three years. (Look out Gurney, he's headed your way.)  We're SOOOO excited for TheFirstChild and SweetiePie!!!
3. Like a lot of you, I was surprised by the news about the demise of Google Reader. I'll be looking for a replacement. I've read a little about Feedly and Bloglovin'. Any other suggestions? (Random Snack of Choice Picture.)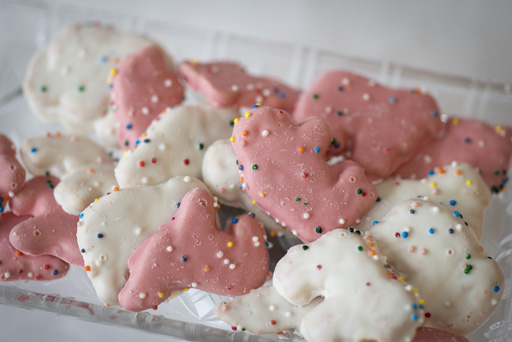 4. Becky at Piece O' Cake posted a link to this interesting article the other day. It's all about manners in this new age of digital media and it's a good read. Digital media manners are a whole different animal to societal manners. The one that really caught my attention is that it's considered rude to send an e-mail just to say thank-you, because it causes the other person to waste time opening up and reading the e-mail. I'll be thinking hard on that one and will probably try to improve my manners. Which means if you leave me a nice comment, but there really isn't much to say other than "thank you" — well, I probably won't reply anymore. That way you won't be wasting your time. Sound good?
5.   Yoyos: 658, Me: 210.  (Note, safety pins have now replaced the basting gun.  ;-D)
Have a GREAT weekend!!!
XOXO,
Anna
43 Comments »
RSS feed for comments on this post.
Leave a comment
Thanks for stopping by!