April 5, 2009 on 9:46 pm | In
Around the House
,
Scruff
|
43 Comments
Whaddya think this is?  This is not:
a)  A Holiday Inn Express.
b)  That lovely backyard where your California cousins live.  (Don't let this brief sunshine fool you buddy, snow is on the way.)
c)  Nests 'R Us.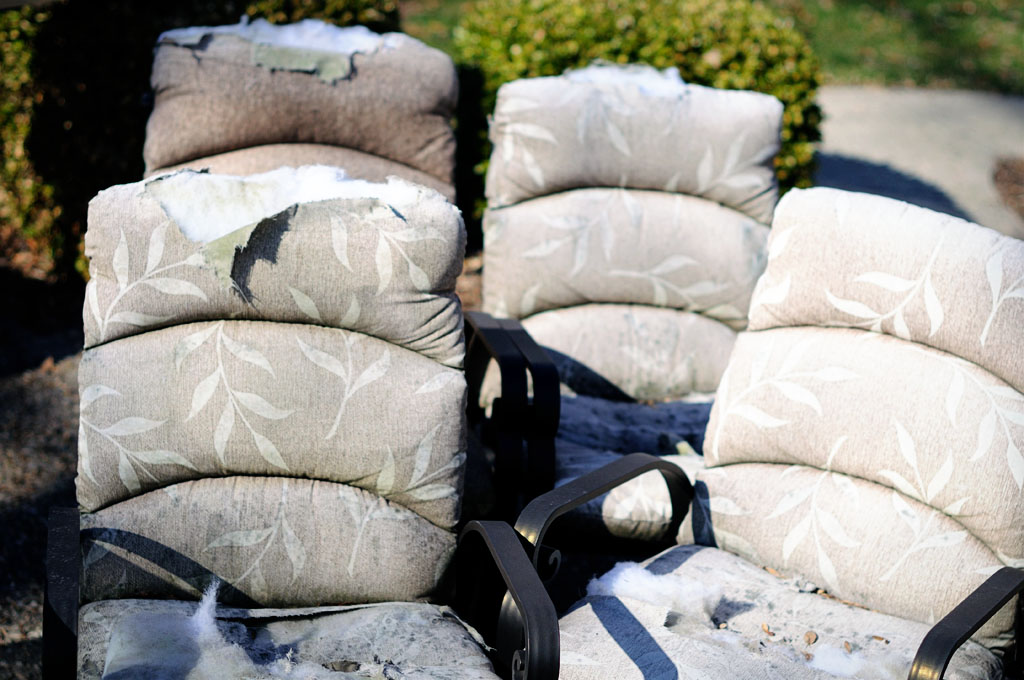 We. Are. Not. Amused.  Don't make us call out the Catalry.
Sincerely,
The Management
43 Comments
Sorry, the comment form is closed at this time.
Thanks for stopping by!