Do you remember when I went to quilt market in May, and I showed you a picture of The Sweet Life line of fabric by Cori Dantini — and I told you that you would be seeing it again?  No?  Well, the fabric surprise that happened while I was on vacation, is the arrival of The Sweet Life fabric that I ordered at market.  Here's a picture of the quilt that was in the Blend Fabrics booth at market.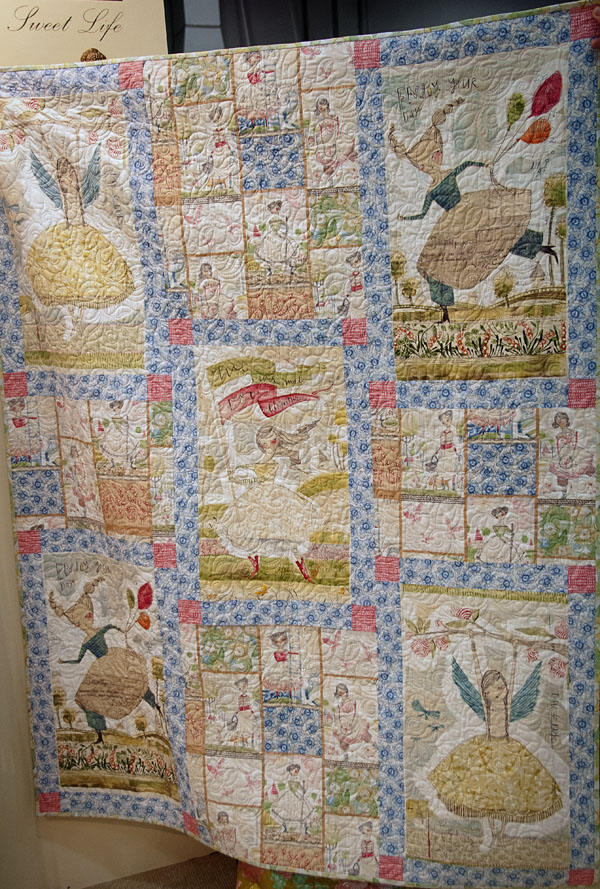 I fell hard for that sweet little quilt.  I think it's the perfect quilt for the girls in our lives — for birthdays, graduations or for stepping out into a grand new adventure.  My favorite panel is the cute middle panel in the quilt above — We Were Made for Adventure.
And look at this adorable print — the little girls are doing fun things like gardening and embroidering.  Soooo, so cute!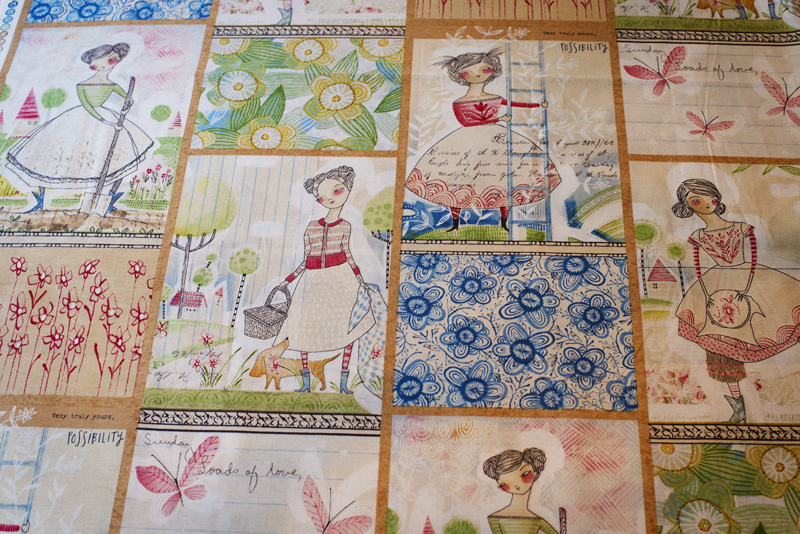 Blend Fabrics has put out a free quilt pattern for this cute quilt.  Here's a better shot from the pattern.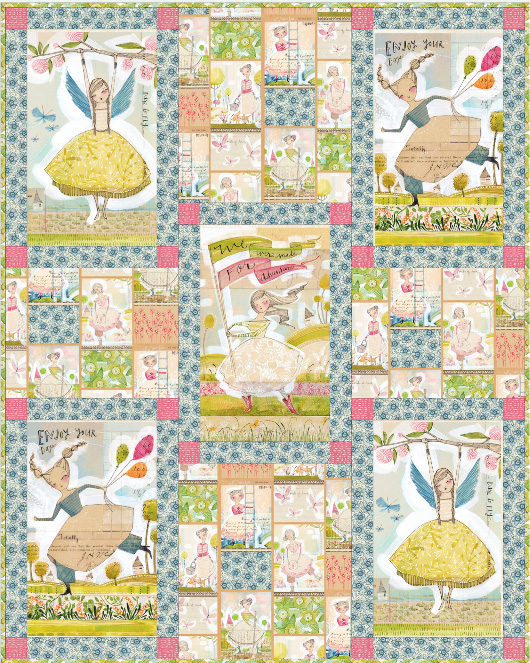 I've put together some kits for these cute quilts — I hope you'll love them just as much as I do.  Each kit has almost 8 yards of fabric – enough to make the quilt, as pictured, plus a quilt back.  Plus, there will be one We Were Made for Adventure block left over — it would make a cute pillow to go with your quilt!
I can't wait to make one for me – I'm trying to exercise some self control and finish the Steampunk blocks before I start this quilt.  Although, it will go together so quickly that it wouldn't really hurt to let it cut in line.   I also bought some extra Adventure Girls fabric panels.  Each panel has three blocks — Dare to Fly, Enjoy Your Days, and We Were Made For Adventure.  Both the kits and the fabric panels are in my Etsy Shop.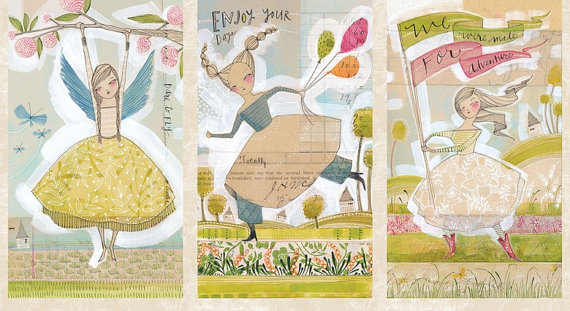 Considering that MyDadLovesMeBestSister and CuteNiece1 jumped out of an airplane today, do you think maybe they need  We Were Made for Adventure quilts too???  (Just between you and me, I think they need We're a Few Fries Short of a Happy Meal quilts — cah-raaay-zy!)
XOXO,
Anna