June 27, 2009 on 1:59 pm | In
Sewing
|
62 Comments
So, how's your weekend going? More importantly, how's your summer going? Can you believe it's almost July? I feel like it should still be May, at least.
It's pretty lazy-going here in ThimbleannaLand this summer. I actually dragged out my embroidery machine last week and played with my endless hoop. The endless hoop allows you to embroider long, repeating designs for things like borders and edgings. I bought the hoop 4 or 5 years ago and have never used it — I think I was scared of it. Which, as usual, turned out to be completely unfounded. It's easy as pie to use.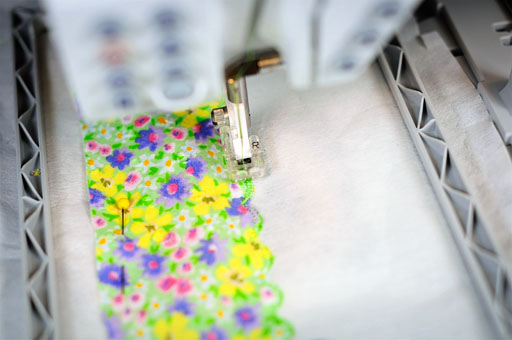 I was really fun to play with the hoop and watch the machine embroider. I decided to make a summer top and I embroidered a scallop for the edge a neck ruffle and the hem of the sleeves. The pattern is Simplicity 2651. Here's a close-up of the neck detail.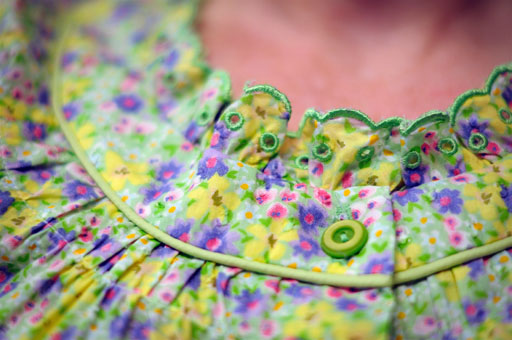 And here's the classic bathroom mirror shot of the shirt. The jury's still out on this top. I feel like I'm wearing one of my grandma's house coats, cut off at the hips. It's really comfortable and will be cool for hot summer days, so, if nothing else, I can wear it around the house.
Now, I'm off to go visit BigDaddy and MeMum. Hope you have a good weekend!
XOXO,
Anna
62 Comments
Sorry, the comment form is closed at this time.
Thanks for stopping by!