August 16, 2009 on 3:43 pm | In
Quilting
|
40 Comments
Have you all had a good weekend?  We've had a nice relaxing weekend here in ThimbleannaLand.  The whole family made the trek to visit TheFirstChild and SweetiePie to celebrate the birthdays of MeMum and TheFirstChild which will occur next week.  It's always fun when we get together — the cousins are always entertaining and I love to see how they interact with each other.  MyDadLovesMeBestSister probably wishes that my two now-grown boys would leave her three now-adolescent children alone, but hopefully all their lives will be enriched by the mayhem!
Before the big day out, TheManoftheHouse and I went to see Julie and Julia.  Meryl Streep was wonderful and I thought Amy Adams was pretty cool too.  I don't know that I'd say I loved the movie, but I did really enjoy it — especially with the tie to blogging.  The whole idea of "stalking" a chef from a blog sort of made me think about "stalking" a quilter from a blog.  If I could stalk a quilter, who would it be?  Who is my idol?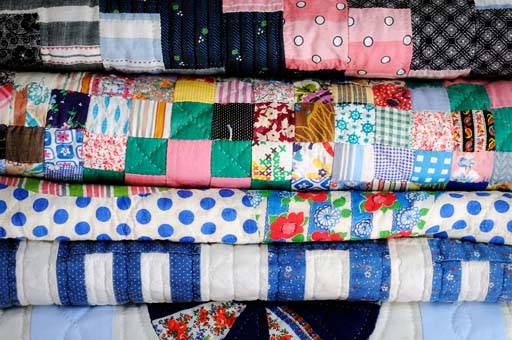 I finally decided that my true quilting heros are all dead.  Long gone.  I love old traditional quilts and the more I'm overwhelmed by all the fabric and pattern choices that we have today, the more I'm in awe of all those women who came before us.  The amazing quilts they made with so few resources.  Can you imagine what they would have done with the wide variety of fabrics that we have?  It's a little scary to think about it!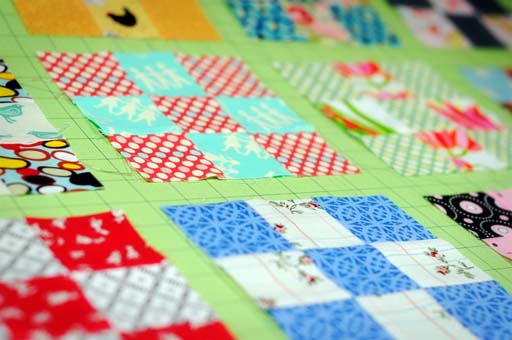 So, speaking of stalking quilters, I might be stalking CrazyMom.  Did you notice that she's having a second round of her 9 Patch-Along?  (Day 27 already — where has the summer gone?)  She said she just wanted to make another one, but I'm thinking this round might be for her flunkies from round 1, so that we can get caught up.  A Remedial Quilt-Along.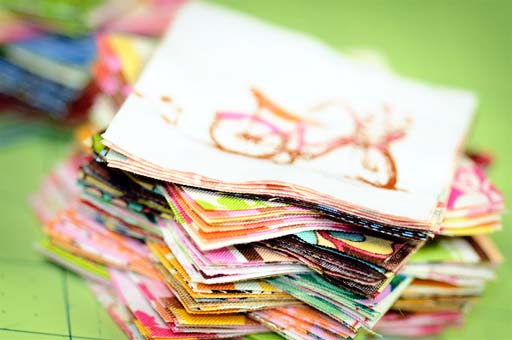 A second chance – I'm going to do better.  Really.  I'm ready for you this time, CrazyMom.
XOXO,
Anna
40 Comments
Sorry, the comment form is closed at this time.
Thanks for stopping by!