January 21, 2010 on 11:02 pm | In
Recipes
|
30 Comments
Well Hello Boys and Girls! How is your MiddleofJanuary going? Slow? It must be lovely for those of you in the southern hemisphere. I'm sitting here dreaming of your warm weather and sunny skies. It's cold and dreary here and I've been occupying my time by spending too much time on the computer and not enough time making anything that I can show you. Sooo…..I'll give you one of our go-to, very favorite side dish recipes. MeMum found this years ago and we all love it. (Remind me one day to show you MeMum's recipe clippings — they're just a teeny bit obscene!)
This brown rice pilaf is fun to make and it goes with darn near everything. And it beats the heck out of BrownRiceInABox 'cause it's WAY more healthy.
Brown Rice Pilaf
1/4 cup butter or margarine
1 clove garlic, crushed
1 cup chopped onions
1 cup brown rice
2 cups boiling broth or consomme
Salt and Pepper
1/3 cup chopped parsley or green onions
2 – 4 Tablespoons diced red or green pepper
Melt butter in a large skillet over medium heat. Saute garlic and onions until tender. Add rice and saute 3 – 4 minutes. Turn into greased, shallow 2 1/2 quart casserole dish.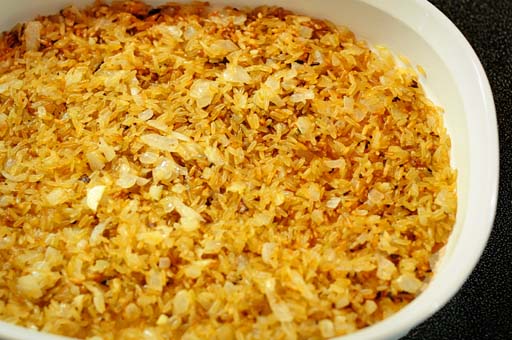 Add boiling broth and season to taste with salt and pepper.
Stir well. Cover and bake at 350 degrees for 1 to 1 1/4 hours or until rice is tender.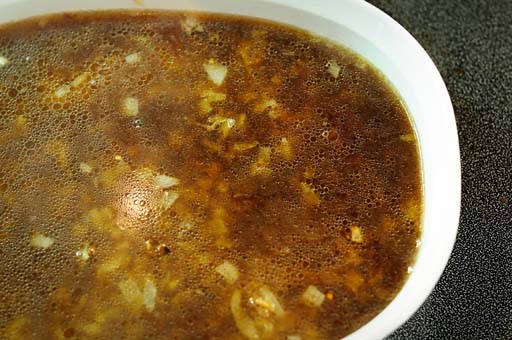 Stir in parsley and green pepper. Fluff mixture with a fork. Makes 4 to 6 servings.
And I'll tell you a little secret.
Shhhh.
Come a little closer.
Brigette has a fantastic Spanish Rice recipe that is made in a very similar manner to this brown rice pilaf. You should run over to her blog and beg her for it — it's the perfect side dish for a mexican dinner.
And with that I'm outta here! I have a sock that's been patiently waiting for me all week. Have a good weekend!
XOXO,
Anna
30 Comments
Sorry, the comment form is closed at this time.
Thanks for stopping by!