March 3, 2010 on 10:12 pm | In
Books
|
55 Comments
Yak! Where is the week going? We've been swamped at work this week, and it's flying by! Tomorrow will be the third day of being stuck in and all day meeting. I can't say it's particularly fun, either — I'm sure everyone thinks I'm sleeping 'cause I close my eyes to try to soothe the head.ache. Ouch!
Not much new to report here. I spent ALL weekend working on the wedding quilt. I made great progress until I put the borders on and then decided that I don't like the inner border.  TheManoftheHouse is watching tv and unpicking it as we speak. I decided re-doing it would be a lot easier than complaining about how I hate that border until the day I die.  It's a little set-back, but well worth it.
So, in lieu of anything exciting sewing-wise, I'll show you the books I bought with my annual Amazon Christmas gift certificate that my in-laws gave me this year.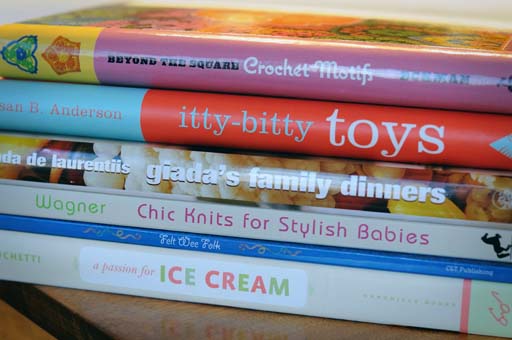 Beyond the Square Crochet Motifs, Itty-Bitty Toys, Giada's Family Dinners, Chic Knits for Stylish Babies, Felt Wee Folk and A Passion for Ice Cream. It's a great pile of books this time, and I've had fun reading through them in the last few weeks.
I'm particularly excited about two of them. Chic Knits for Stylish Babies, for one. Look at these cute little pants with zippers in them!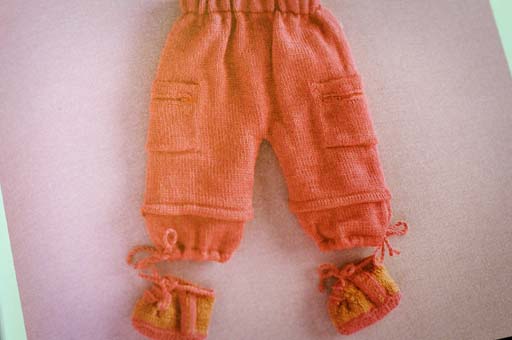 And this little dress! They'll make really fun baby gifts.
And A Passion for Ice Cream. Oh My. My, Oh My, Oh My! I gained 5 pounds just looking at this book. How on earth could I resist this book, with recipes like Brown Sugar Ice Cream Chocolate Roulade,
Chocolate Banana Baked Alaskas,
or Warm Blueberry Filo Stacks?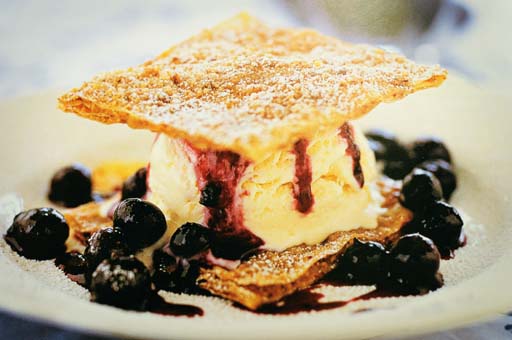 Some of the criticism of this book says that the recipes are too detailed. No pain, no gain! They all look fantastic to me!
So, a few book recommendations in case you have some money burning a hole in your pocket and you're looking for a little crafty inspiration.  I'm off to make some Poppyseed Bread to take to work tomorrow in hopes of taming the headaches.  I hope you're having a good week!
XOXO,
Anna
55 Comments
Sorry, the comment form is closed at this time.
Thanks for stopping by!